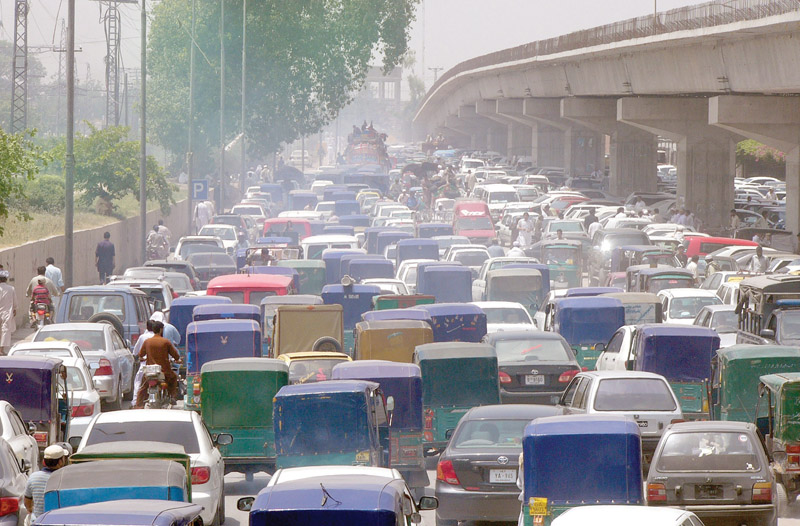 ---
KARACHI: Karachi was one of the few cities in the world to have a railway system at the time of independence but it was dismantled in 1975, said urban transportation expert Malik Zaheerul Islam on Sunday.

He said this while speaking on 'The Search for a Mass Transit Solution for Karachi' at Fourth International Karachi Conference. Addressing the audience, he recalled how, in 1977, the Karachi Transport Corporation was established, which incurred a loss of Rs10 million, and by 1997, it was privatised on the recommendation of the World Bank.

The price Karachi pays for its inefficient public transport system

According to Islam, by 2030 Karachi will have two million cars and over three million motorcycles, for which the city should be prepare by constructing Bus Rapid Transit (BRT) projects. "The BRT is a public transport improvement project, not an infrastructure project," he explained, adding that the BRT and Mass Rapid Transit will increase public transportation speed and save the time of passengers.

The BRT can be operated inside and outside the BRT corridor, allowing rapid citywide coverage, he said. In Karachi, the Green Line project is being constructed by the Karachi Infrastructure Development Company Limited, which is a federal government funded company, the Red Line is being funded by the Asian Development Bank, Yellow Line will be constructed on public-private partnership mode while the Blue and Orange lines are part of the transport and mass transit department of the Sindh government.

Referring to issues with various BRT projects being initiated in Karachi, Islam said that constructing a BRT is already a challenging project. "We need to have a very strong institution and coordination." Even though each project's sponsor is different, the general public should see the different BRT lines as one BRT project for the city, he added.

He was of the opinion that the passengers do not care about different organisations constructing different bus projects. "The public just wants to use the BRT," he said, adding that there should be one BRT and five corridors. He believes that this can only be possible when there is a uniform infrastructure and ticketing system.

In transport-starved Karachi, fate of KCR hangs in balance

Electrical engineer and environmentalist Manzoor Raza, who is also a faculty member of Shaheed Zulfiqar Ali Bhutto Institute of Science and Technology, spoke on the topic of 'The Actors in the Transport Drama of Karachi'. His presentation was based on the working papers titled 'Responding to the Transport Crisis in Karachi and Exploring Karachi's Transport System Problems' by urban planner Arif Hassan and himself.

Published in The Express Tribune, December 12th, 2016.
COMMENTS (1)
Comments are moderated and generally will be posted if they are on-topic and not abusive.
For more information, please see our Comments FAQ