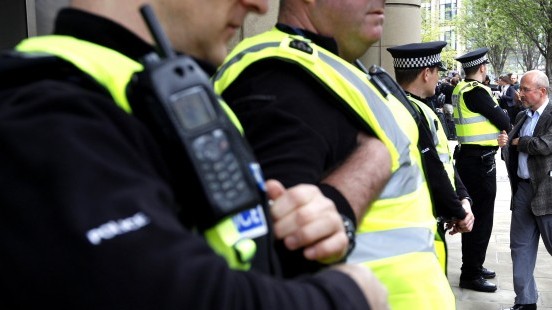 ---
LONDON: Muhammad Waqas, the prime suspect in a case of an acid attack in Britain, was sentenced 30 years in jail, on Wednesday.

The victim, Awais Akram was targeted for allegedly having an affair with a married woman. Muhammad Waqas, 26, of Walthamstow in Northeast London, was found guilty of conspiracy to murder. Muhammad Adeel, 20, also of Walthamstow, and a 17-year-old youth were cleared of the charge but convicted of conspiracy to cause grievous bodily harm. Akram was left severely disfigured for being in a relationship with businesswoman Sadia Khatoon, whom he met on Facebook last year.

According to the British police, when Sadia's husband and family found out, they made her lure the victim out of his flat, in Leytonstone, north east London. Concentrated sulphuric acid was then poured over Akram's head. Danish-born Akram, who was left with 47 per cent burns, told police that he was in so much pain at that time that he wanted to die. One witness said he looked like a "cross between a zombie from a horror movie and the Incredible Hulk," after the attack last July. Sadia, 24, and her husband Shakeel Abbasi, 32, later fled to Pakistan. Detectives say they now fear for her safety.

Published in the Express Tribune, May 12th, 2010.
COMMENTS (1)
Comments are moderated and generally will be posted if they are on-topic and not abusive.
For more information, please see our Comments FAQ