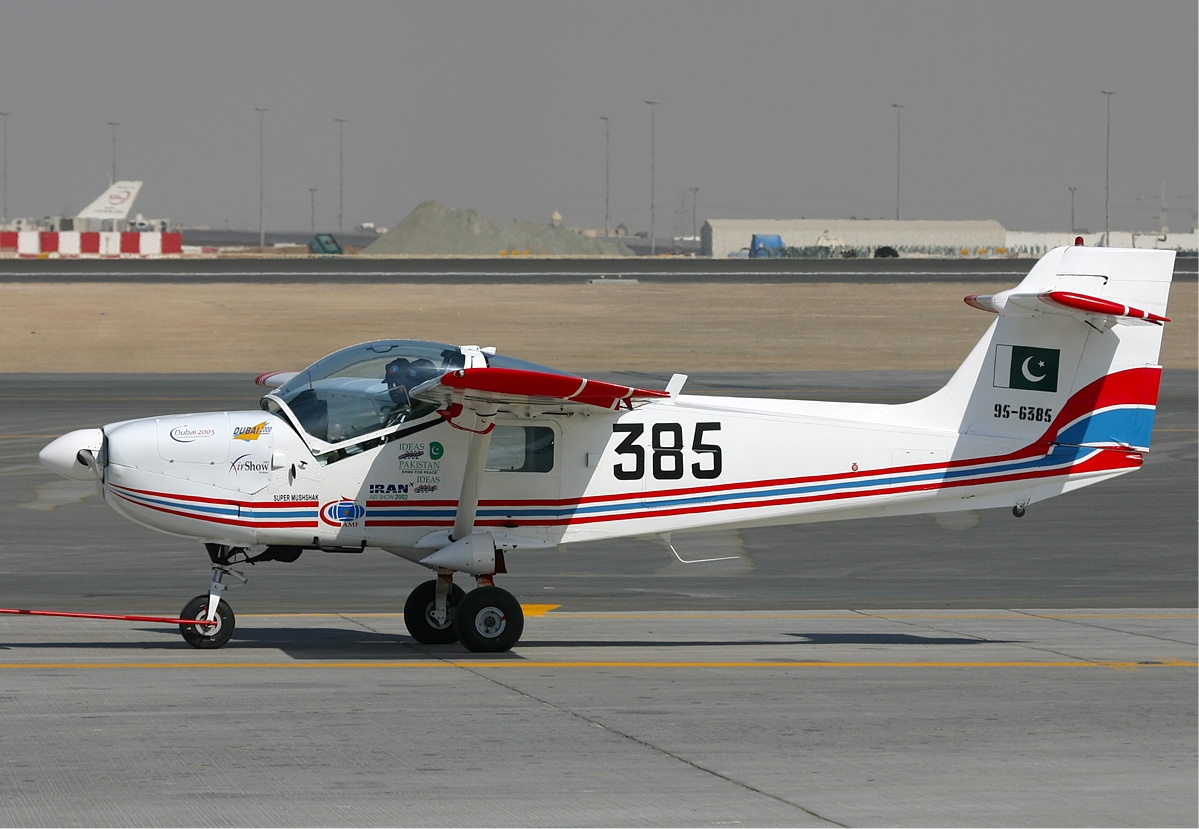 ---
KARACHI: Turkey has decided to buy 52 Super Mushshak basic trainer aircraft, costing more than $50 million, over the next three years, Defence Production Minister Rana Tanveer Hussain said on Wednesday.

The minister was speaking during a visit to the ninth International Defence Exhibition and Seminar (IDEAS). Officials of Turkey and Pakistan signed the agreement on the sidelines of the ongoing IDEAS 2016 here.

Nigeria to buy 10 Super Mushshak from Pakistan

Promising that the aircraft would be delivered on time, he said: "This is the most significant agreement with Turkey in the field of defence."

The aircraft are scheduled to be delivered in three batches – the first one in 2017, the second in 2018 while the last batch will be delivered in 2019.

Chairman of Pakistan Aeronautical Complex Air Marshal Arshad Malik said that the country had earlier signed similar sales agreements with Qatar and Nigeria for 18 more such aircraft.

"The country is all set to deliver four of 10 Super Mushshaks to Qatar by November 25 (Friday)," he said.

Highlighting the production of advanced fighter and trainer aircraft, he said that initially the role of the complex was confined to repairing and maintaining aircraft, including the Pakistan Air Force (PAF) fleet.

Pointing out that Pakistan was manufacturing JF-17 Thunder in collaboration with China, he said that so far, as many as 70 fighter jets had been incorporated in the PAF fleet.

The complex, he said, also signed a memorandum of understanding (MoU) with a private firm for local production of simulator systems of the trainer aircraft.

Upgrading Al-Khalid tanks

Pakistan and Ukraine have also signed an agreement for upgrading the Al-Khalid main battle tanks. According to the agreement, Ukraine will provide engines for Al-Khalid Tanks in the second phase.

The defence production minister and his Ukrainian counterpart signed the agreement.

Ukraine would also transfer technology to Pakistan for equipment purchased by Pakistan.

Besides, Pakistan Ordinance Factory (POF) unveiled its advanced Heavy Machine Guns 'PK-16' and Light Sniper Rifles at the exhibition.

"The army and Rangers are testing the two weapons," a POF official said.

Khyber-Pakhtunkhwa Governor Iqbal Zafar Jhagra, who visited IDEAS 2016, said that the expo showcased Pakistan's expertise in arms manufacturing.

Doha expresses interest in buying Mushshak, JF-17 Thunder aircraft from Pakistan

Chairman of the Senate's Standing Committee on Defence Production Khawaja Sohail said that Pakistan's weapons were state-of-the-art.

Uprooting terrorists

Speaking at a seminar on 'Pakistan's Military Campaign against Terrorism and Future Enhancement of Pakistan Army,' Pakistan Army's experts said that Pakistan had achieved all objectives of Operation Zarb-e-Azb.

"Pakistan's (armed) forces have (successfully) uprooted terrorists, including those from unstable areas such as Fataand adjoining areas," an army official said.

Security forces, including paramilitary outfits, police and Frontier Constabulary, had so far carried out 21,000 combing operations since the start of Zarb-e-Azb, he said.

Published in The Express Tribune, November 24th, 2016.