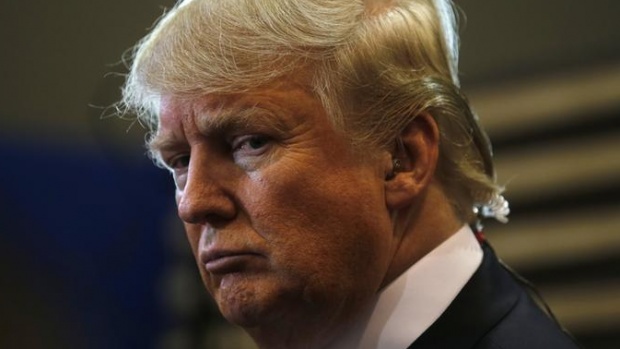 ---
ISLAMABAD/ KARACHI: Stock markets were rattled when Republican candidate Donald Trump appeared to edge ahead of Hillary Clinton in the US presidential race. The dollar lost value and safe-haven assets such as gold and the Japanese yen soared.

But as euphoria, surprise and even anger wore off as Trump was announced the president-elect, volatile markets began to calm down as well.

A blessing in disguise for Pakistan?

Pakistan equities recovered while gold lost much of its gain during the day as well. The Mexican peso, a barometer of market expectations for a Trump presidency, plunged more than 13% at one point to an all-time low just below 21.00 pesos per dollar. It recovered some ground to trade around 19.93 pesos per dollar, but remained down more around 9% on the day.

But as global markets boiled and fumed over Trump's victory, very little changed in Pakistan's financial world. The KSE-100 Index, a benchmark for market performance, recovered all its losses during early-morning trade and finished positive.

On the other hand, officials, economists and the business community were all on the same page as well.

They see no major change in Pakistan and United States' trade relations as a result of the Republican candidate's victory.

Officials see no change in policy, economists see the initial negativity to dissipate and businesses expect status quo. However, they remain hopeful that Trump's business acumen may help restore the country's image in the eyes of American investors.

Govt officials

Talking to The Express Tribune, Federal Secretary Commerce Azmat Ranjha said that although Trump has committed to undo all trade agreements and FTAs with different countries, these are unlikely to affect the agreements with Pakistan.

Most of these had been signed by the Democrats and during his campaign Trump exclaimed that these agreements had damaged US's trade interests as well as industrial growth. He said that suspension of agreements was the only way to achieve robust domestic growth and create job opportunities for young Americans.

Pakistan stocks plunge as Trump edges ahead

Ranjha mentioned that Trump had also hinted at suspending all trade and investment agreements that were in the pipeline with different countries. However, he said Pakistan and the US do not have any agreement of the sort.

He mentioned that Pakistan was the beneficiary of the GSP package, which was enjoyed by 129 developing countries, and there was no threat for countries that enjoy the Most Favoured Nations (MFN) status.

Pakistan enjoys the MFN status since the 1970s. The US' GSP scheme is a concessionary package for the lesser-developed countries, which allows the import of those consumer goods not produced in the US. It is unlikely to be suspended by the new administration, said Ranjha.

Later, the EU also adopted more or less the same policy and introduced the GSP plus package. These trade concessions are granted to countries that ratify and implement core international conventions relating to human and labour rights, environment and good governance. Pakistan is also a beneficiary of the EU's GSP plus scheme.

The secretary predicted that the policies of the new US administration would have widespread and long-term implications on global trade, but it would not have any adverse implication on Pakistan - directly or indirectly.

Ranjha said that Pakistan had been trying to make inroads through the platform of Trade and Investment Framework Agreement (TIFA) Council for securing preferential access to the textile market, but the US textile lobby always vetoed such attempts.

Business community

Pakistan's business community also remained calm as the global world came to terms with Trump's astonishing, come-from-behind victory.

"Pakistan's trade with the US has weathered many changes in US governments and is unlikely to be impacted significantly or immediately by Donald Trump moving into the White House," said Pakistan Business Council CEO Ehsan A Malik.

Pakistanis worry President Trump may favour India

His administration's immediate focus is likely to be on renegotiating North American Free Trade Agreement, finding a way to exit commitments made in connection with the Trans Pacific Partnership and bringing outsourced jobs back home, he said.

Pakistan does not have a preferential trade agreement or a bilateral investment treaty with the US. However, Pakistan's textiles do enjoy GSP access but tariffs are not as attractive as those offered to Bangladesh, he said.

"Any US administration would wish to position trade relations with Pakistan in a manner that reflects its role in this region and in the context of what others, including China aspire to achieve. I think the sooner our government implements the export package to offset energy, labour and exchange rate disparities versus other countries, the better. We should focus on what we can do to become more competitive," said Malik.

Overseas Investors Chamber of Commerce & Industry Secretary General M Abdul Aleem said Trump himself is a businessman. "In a way, we do see it as a positive," he said.

Apart from this, the Americans may invest more in Pakistan keeping in view China's growing influence in the region and with particular reference to its huge investment in the China-Pakistan Economic Corridor, he said.

Dr Ashfaque Hasan Khan, an economist, said people will see a "more rational Trump when he moves into the White House".

"This [adverse reaction] is an initial reaction. Things will settle down," he said, adding people do not know much about him yet.

Published in The Express Tribune, November 10th, 2016.

Like Business on Facebook, follow @TribuneBiz on Twitter to stay informed and join in the conversation.
COMMENTS (2)
Comments are moderated and generally will be posted if they are on-topic and not abusive.
For more information, please see our Comments FAQ