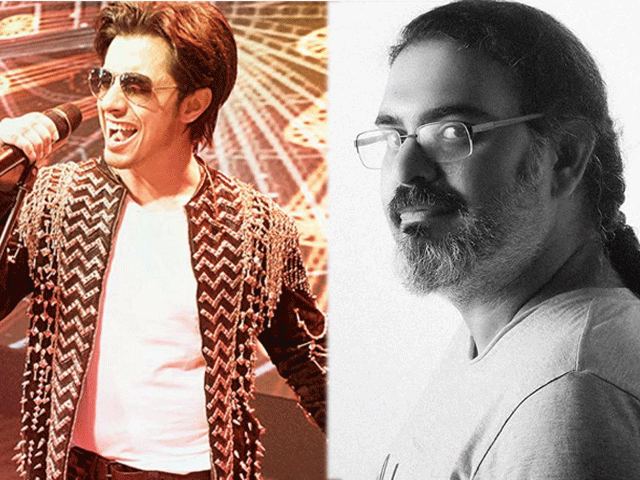 ---
As the Pakistani exhibitors' boycott of Indian films corners the local film industry, there have been quite a few interesting developments. Some filmmakers have been rushing to finish their projects while others announce new projects as to not let the industry crumble.

Ali Zafar's fan moment with GoT's Sansa Stark

Last week, the man who kicked off the revival of local cinema industry, Shoaib Mansoor announced his return to the battleground for the first time since Bol, which released five years ago. Following that, pop sensation Ali Zafar is set to make his Pakistani film debut.

https://www.instagram.com/p/BLg9QuWjjkC/?taken-by=ali_zafar

The film will also mark the feature film directorial debut of Ahsan Rahim. Rahim has previously proved his mettle by directing some of Pakistan's most iconic music videos such as Laga re, Sajania, Kismat Apne Hath Main, Preeto, Dosti and the much popular Ufone ads.

Talking to the Express Tribune, he shared why he chose this as his debut project. "I always wanted to make an action comedy as the genre excites me and I believe is unexplored in the Pakistan market. We plan to take it on floor beginning of next year to release it next year."

SRK, Gauri Shinde throw party for Ali Zafar

He shared how Ali and he decided to team up for this film over food. "Ali and I first discussed the idea having hardcore desi food and as it developed it got him more and more excited. So much so that he pulled out of a big Bollywood project and pushed his own film DeoSai for later as it requires a certain look and training. I am excited to be working with him as I find him to be an extremely versatile and talented actor and feel he can carry this role best."

Last time Ali Zafar and Ahsan worked was for Ali's music video


Essentially, Zafar has pulled out of a Bollywood project as well as delayed his production DeoSai for Rahim's yet-untitled action comedy film. Asked about the leading lady opposite film, Rahim said, "We are currently in process of auditioning the right actor to star opposite him."

Have something to add to this story? Share it in the comments.