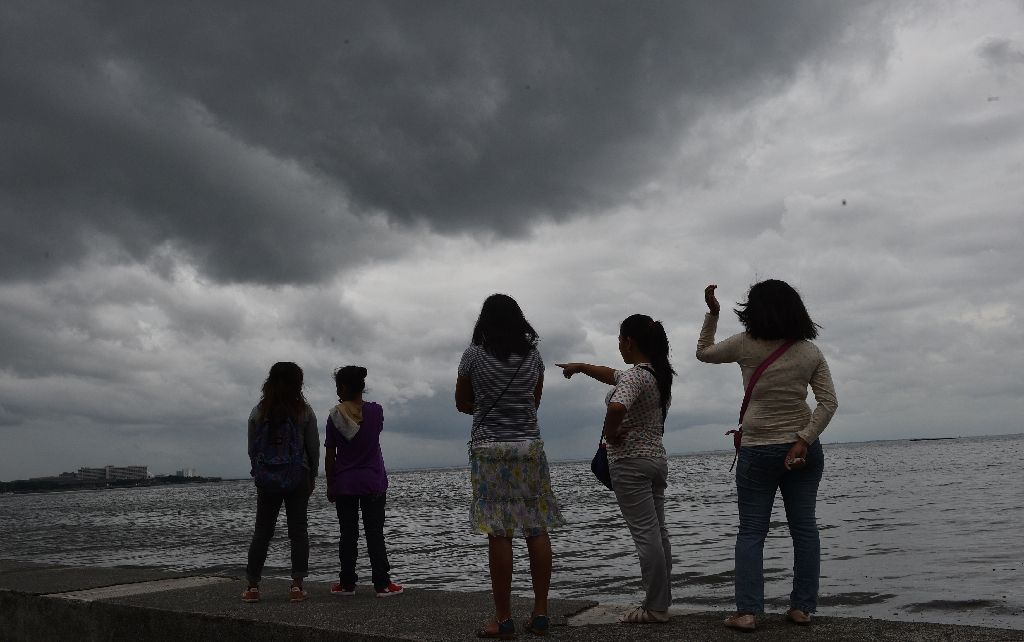 ---
Typhoon Sarika lashed the main Philippine island of Luzon on Sunday, flattening homes and toppling trees and power pylons as more than 12,000 people fled to safer ground, officials said.
Minor landslides and flooding were also reported a day after the cyclone brushed past the remote eastern island of Catanduanes and left one person drowned and three others missing there.
Hurricane Matthew makes landfall near western Haiti
"We were told roofs were ripped off houses and there were fallen trees but that's about the extent of damage that we know of," Ricardo Jalad, head of the government's National Disaster Risk Reduction and Management Council, told reporters.
Nelianto Bihasa, the mayor of the town of Baler where Sarika made landfall before dawn, told ABS-CBN network the typhoon destroyed at least 20 houses and left one person injured there.
"Many trees and power pylons were toppled," Bihasa said, adding the coastal town of 36,000 people some 145 kilometres (90 miles) northeast of Manila was without electricity.
"This was no ordinary typhoon," Bihasa added.
Government crews and utility workers immediately went to work clearing roads blocked by landslides, toppled trees and posts and other debris. Some towns began sending people in shelters back to their homes as the danger passed.
Sarika swept out into the South China Sea in the early afternoon after dumping heavy rain across a broad section of Luzon island.
However, the weather service warned the nation to brace for a second storm, with Typhoon Haima expected to strike the same area as early as Thursday.
The disaster agency said nearly 12,500 people had left their homes shortly before Sarika struck, seeking refuge in government-run shelters and relatives' homes.
Eleven people were rescued after a boat capsized off the eastern island of Samar on Friday, while about 1,000 boats and 6,500 passengers were stranded in ports as the coast guard barred smaller vessels from putting to sea.
Hurricane Matthew kills four in Dominican Republic
Local officials reported two other deaths in Catanduanes and the nearby province of Camarines Sur. But Jalad, the disaster agency chief, said the national authorities could not yet determine whether these had anything to do with the storm.
The disaster agency said 290 commercial flights, including 63 to international destinations, were cancelled.
Eighty-four climbers were rescued from three Philippine mountains in the typhoon's path, it added.
The Philippine islands are often the first major landmass to be hit by storms that generate over the Pacific Ocean. The Southeast Asian archipelago endures about 20 major storms each year, many of them deadly.
Haiyan, the strongest typhoon ever recorded to hit land, smashed into the central Philippines on November 8, 2013, leaving 7,350 people dead or missing.
COMMENTS
Comments are moderated and generally will be posted if they are on-topic and not abusive.
For more information, please see our Comments FAQ