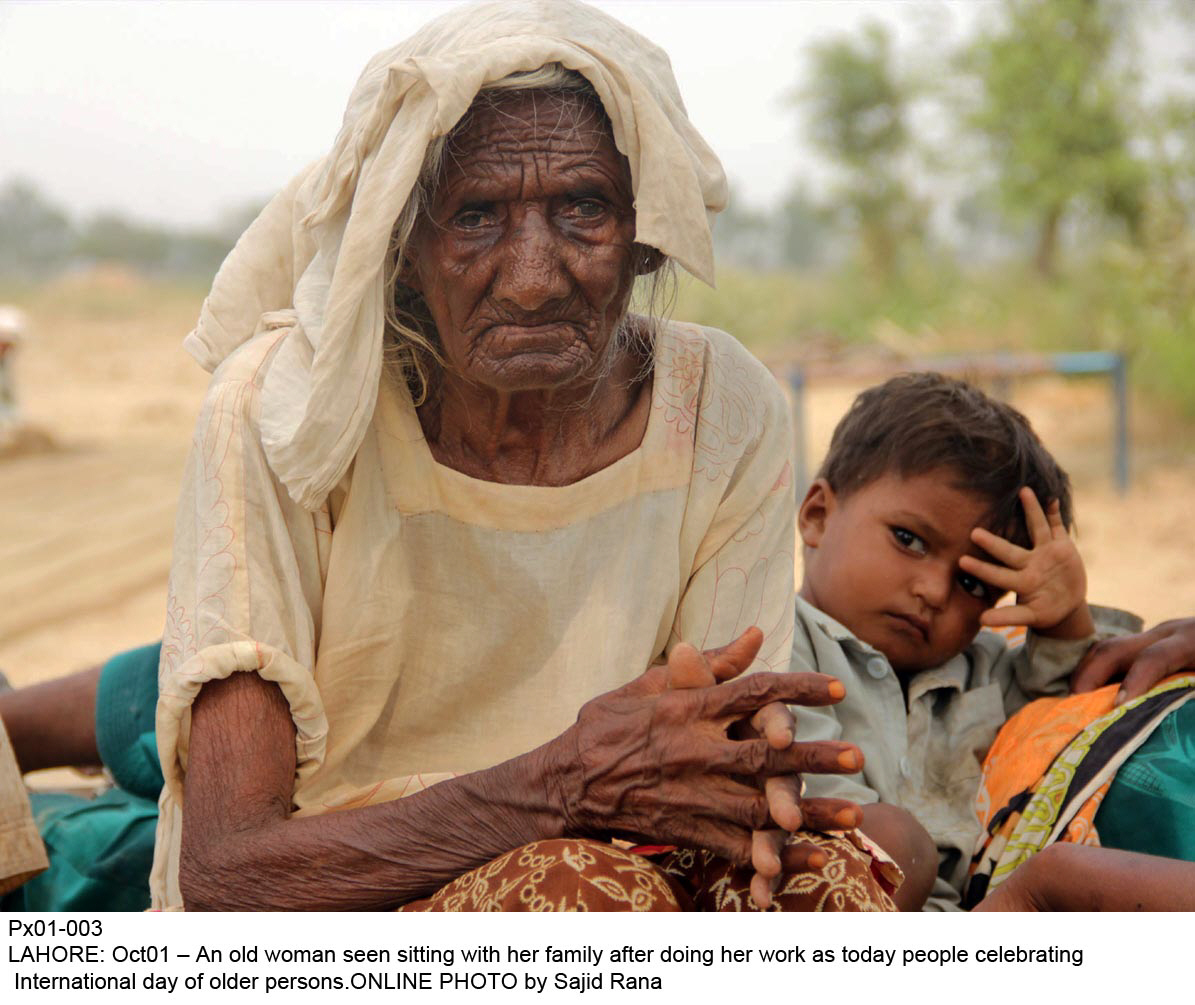 ---
MUZAFARGARH: Pakistan ranks depressingly low in the Global Age Watch Index: 92nd out of 94 countries. It has one of the lowest pension-income coverage in the world, according to the global age watch index.

Pakistan also ranks particularly low with respect to the health of older persons, with a relatively low life expectancy and even lower healthy life expectancy.

These facts were highlighted on the International Day of Older Persons celebrated by the German embassy and HelpAge International to highlight important contributions by older people and to raise awareness of issues and challenges of ageing.

Hundreds of elderly people were invited from the district to participate in the event.

HelpAge Communication Coordinator Waqas Qureshi shared statistics and recent research by Pakistani scholars and steps the government had taken for the elderly. He presented the evidence available in the Global Age Watch Index developed by Prof Asghar Zaidi of Pakistan, working at the University of Southampton for HelpAge.

The British Council in Pakistan is also working on the issue and has addressed this need through the study 'Moving from the Margins: Promoting and Protecting the Rights of Older Persons in Pakistan' in collaboration with HelpAge.

Published in The Express Tribune, October 2nd, 2016.