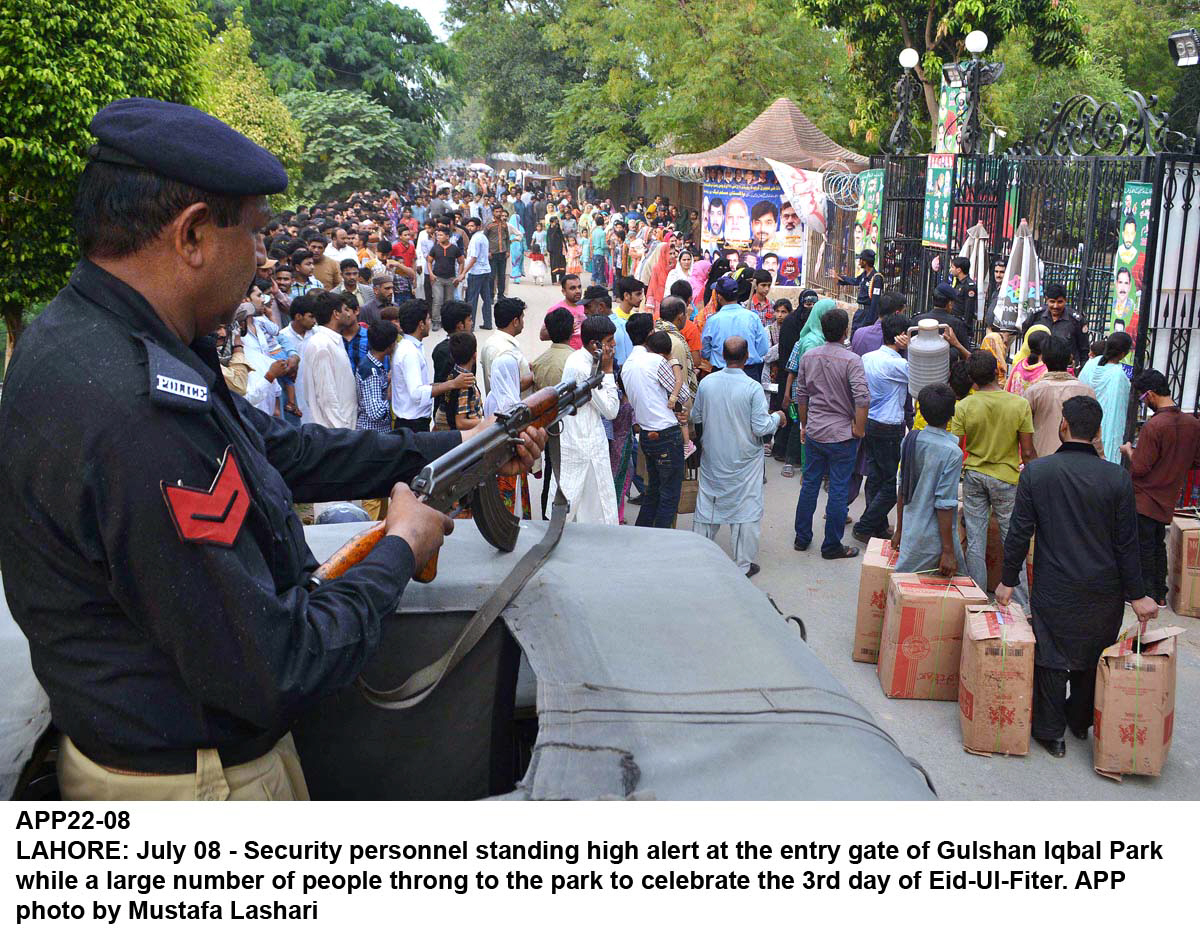 ---
DG KHAN: All resources would be utilised during Muharram-ul-Haram to maintain peace and harmony among different sects.

These views were expressed by Punjab Law Minister Rana Sanaullah on Monday. He was addressing the district commissioner and other officials through video-link.

He said people, who display weapons in public will be arrested. However, audio and video recording of the processions has been permitted.

He also instructed the doctors, specialists and paramedical staff to ensure their presence in order to deal with any untoward situation.

Sanaullah also directed the officials to make changes on the routes of the Muharram procession in consultation with the organsiers.




He pointed out the use of loudspeakers should be prohibited, while all the routes should be screened thoroughly.

On the occasion, the minister urged the cable operators not to air any hateful or controversial programems on television.

He added, "No compromise will be made on the security of foreign and sensitive installations in the district."

The minister said the district intelligence committee should meet at least twice a month and directed district coordination officers and district police officers to orangise a peace walk in this regard. He maintained all provincial assembly members, Islamic scholars and local government officials should participate in the walk.

Meanwhile, Dera Ghazi Khan Commissioner Muhammad Yasrib said they have acquired services of nine Pakistan Army and Rangers companies to maintain law and order in the district during Muharram-ul-Haram.

The commissioner said a ban has been placed on display of weapons and violation of laws under Sect-ion 144.

He added law-enforcement agencies will monitor security on different routes of Dera Ghazi Khan, while CCTV cameras, scanners and walkthrough gates have also been installed on entry and exit points.

He said at least 166 religious scholars have been banned from entering the district.

Published in The Express Tribune, September 27th, 2016.