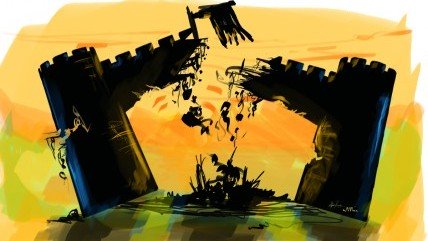 ---
PESHAWAR: Proposals to divide larger divisions and districts of Khyber Pakhtunkhwa into smaller units are being reviewed. The division is expected to be beneficial for effective administrative control.

Sources say, the government is initially considering dividing Malakand, Hazara, Chitral and Kohistan. Swat may also be divided into upper and lower Swat.

If the division follows through, Upper Swat will have Khwazakhela as its capital while the main cities will include Matta, Madyan, Bahrain and Kalam.

Mingora will be the capital of lower Swat with Kabal, Barikot and Shamozai included as the main cities. As of Sunday, Provincial Assembly members have already submitted resolutions in this regard.

Information minister of Khyber Pakhtunkhwa, Mian Iftikhar Hussain  said it was the demand of the people, and the provincial government will consider the proposal.

The great divide:

A large number of people belonging to the Hazara community gathered at the railway school ground near Kalapul to protest the renaming of NWFP as Khyber-Puktunkhaw and to demand the formation of a separate Hazara province.

The area was packed with participants and many children sat on the roof of the building. Some activists including Hyder Zaman, a leader of the Hazarawal, flew from Abbtobabad to attend the rally.

Speakers said that their movement will continue till the formation of the new province. They said that the newly-created province would be a prosperous one.

They also said that the community would organise another programme, this time in Nashtar Park, followed by a series of events including demonstration, rallies, hunger strikes and public gatherings in different cities and towns of the country.

Strict security arrangements were made for the rally and a heavy contingent of police and Rangers were deployed.
COMMENTS (11)
Comments are moderated and generally will be posted if they are on-topic and not abusive.
For more information, please see our Comments FAQ