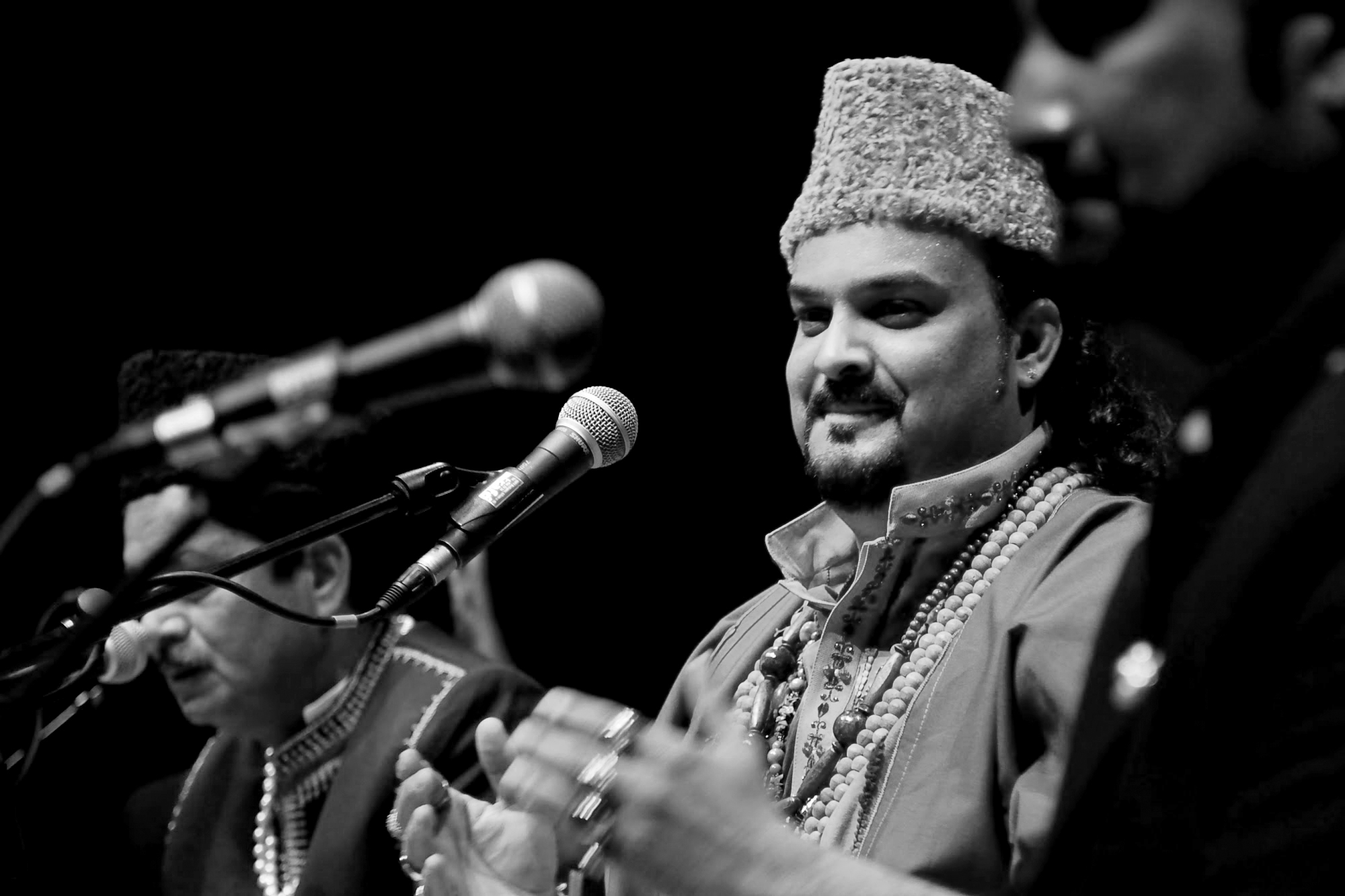 ---
KARACHI: The last recorded song of Qawwali maestro Amjad Sabri, released by Coke Studio, is making waves as listeners indulge in nostalgic memories of him singing live on stage. However, his assassination remains unresolved as there has been no major breakthrough in it.

Sabri was shot dead when unidentified armed men opened indiscriminate fire on his car in Liaquatabad on July 23. The shooting took place when he was on his way to a private television channel to attend a Ramazan transmission. Sabri was killed on the spot. However, one of his companions had survived the attack. The investigators had also made sketch of one of the assassins. However, they have yet to arrest the attackers.

Emotions outpour as Amjad Sabri performs for one last time

Since the murder, TV screens have flashed claims of high-ranking government and police officials that the perpetrators have been encircled and soon will be rounded up. Moreover, some of the news channels, engaged in a fierce battle of taking the lead in breaking the story, have aired pictures of some people claiming them to be the murderers.

There is no truth in any of these stories as the case is still at the same stage as it was on day one. Sindh IG Allah Dino Khawaja, while briefing a special cabinet meeting, had stated that law enforcement agencies are very close to catching the killers.

An official of the Counter-Terrorism Department, SSP Naveed Khawaja, confirmed that his team has arrested over a dozen suspects, who also confessed to have killed Sabri but later their confessions proved false. "We cannot rely only on the confessions but we have to prove it with other evidence as well," explained SSP Khawaja.

According to investigators of the case, it takes time to look over some cases. "The delay in probing is not an investigation failure," said SSP Khawaja. "Sometimes we arrest suspects who also confessed to the crime but when we verify the evidences, we find their confessions to be false."

Sindh govt to set up music institute in Amjad Sabri's name

Another investigation officer, District Central Investigations SSP Arab Maher, said that the investigators are trying their best to probe the case. "So far, we have ruled out the possibilities of political, personal and property disputes behind his assassination," Maher explained.

"We often hear incorrect news about the arrests of those involved in the killing but we are waiting to hear authentic news," said Amjad's brother, Azmat Sabri, while talking to The Express Tribune.

"We do not have any other option but to trust our law enforcement agencies," he said. "We cannot afford to ask the Scotland Yard to investigate the murder and arrest the murderers." The family is still seeking and waiting for authentic news about the arrest of the assassins.

Published in The Express Tribune, September 25th, 2016.