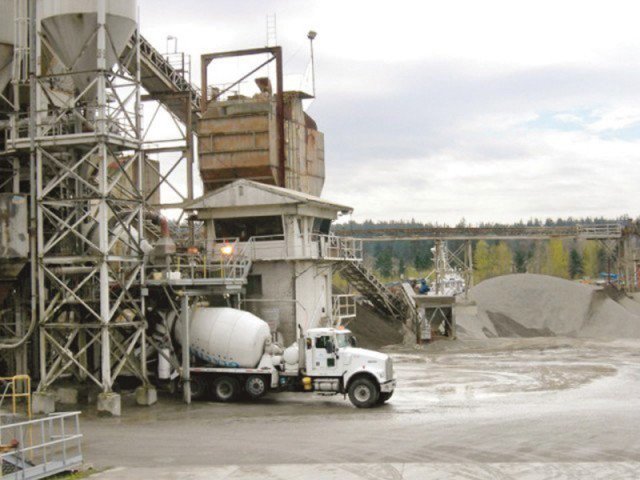 ---
KARACHI: In a development that may raise eyebrows in a highly competitive cement industry, a Chinese investor has expressed interest in due diligence of Dewan Cement Limited in order to acquire a stake in the company.

"We have received a request through email from a potential Chinese strategic investor seeking permission for due diligence of Dewan Cement, which may eventually lead to acquisition of shares in our company," said a company notice sent to the Pakistan Stock Exchange on Friday.

"We intend to permit due diligence; if any material development takes place, we will communicate the same to the (stock) exchange and the Securities and Exchange Commission of Pakistan."

The development is expected to create an interesting situation in the cement sector where a number of companies are already vying to increase their market share.

"If this due diligence results in some deal, the new investor will most likely install a new plant which may take up to three years to start operations. So this is not an immediate threat to the cement cartel," Sherman Securities analyst Sadiq Samin told The Express Tribune.

"The due diligence process will itself take two to three months and then we will have to look how it affects the market."

This would not cause any jitters because cement demand was growing continuously, he said when asked whether the entry of a foreign player would spark fears.

Dewan Cement has a production capacity of around 2.88 million tons per annum, constituting 6.1% of the total installed capacity of 45.6 million tons of the cement industry. It has two manufacturing units including Pakland Cement and Saadi Cement.

Analysts suggest that the situation would have been different if the company had installed a new plant and the Chinese player could immediately start manufacturing cement after taking it over.

Pakland Cement was established in 1981 at Deh Dhando in Malir district, Karachi. The plant was fully operational by 1985 and producing Ordinary Portland Cement.

Anticipating a further growth in demand, cement companies are aggressively engaged in expansion of their plants.

Cherat Cement, Attock Cement, DG Khan Cement and Lucky Cement have already announced expansion plans and these plants will come online over the next three years. The combined investment by these players is expected to be in the range of $700 million to $1 billion.

The construction sector, a major consumer of cement, posted an excellent 13% growth in fiscal year 2015-16 compared to average growth of 4% in the past four years due to economic recovery and the booming real estate sector, according to the Pakistan Economic Survey 2016.

The government expects construction-related activities to pick up further momentum on the back of increasing public sector development spending coupled with massive infrastructure and power projects under the China-Pakistan Economic Corridor (CPEC).

Published in The Express Tribune, September 24th, 2016.

Like Business on Facebook, follow @TribuneBiz on Twitter to stay informed and join in the conversation.