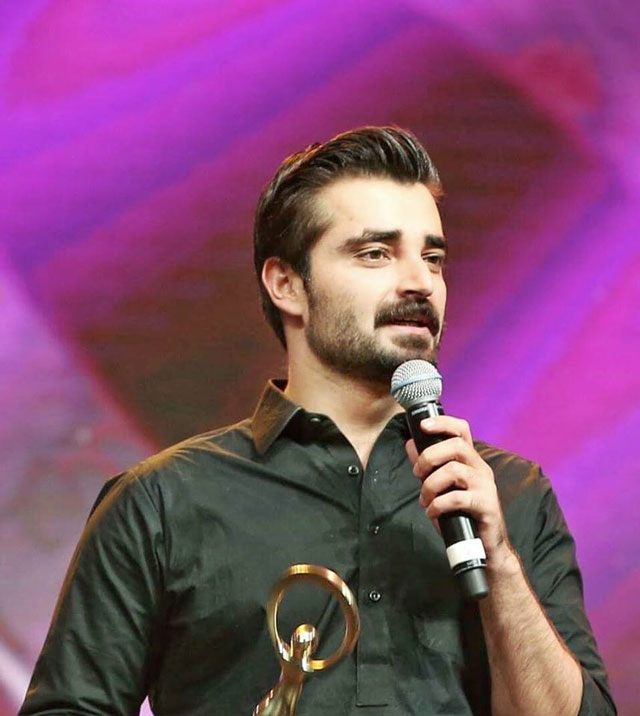 ---
Defiant in his stance, actor Hamza Ali Abbasi on Saturday refused to apologise to the Punjab government despite being served a legal notice for spreading 'false news' of rampant child abductions in the province.

In his letter to Punjab govt additional secretary persecution, the actor wrote he was "deeply saddened" to have been served a legal notice.  "Your warning letter is the first step towards making Pakistan a ruthless police state hell bent on curbing any voice against the ruling government," Hamza wrote.

PML-N govt sends legal notice to Hamza Ali Abbasi for spreading 'fear and rumours'

Refusing to tender an apology for what he said was the 'truth', Hamza claimed it was an obligation on him as a Muslim and a democratic right as a Pakistani to speak the truth. "If you think my figures are exaggerated, I shall welcome if the government wants to clarify the figures to me with conclusive evidence but by no means I shall be subjugated with threats of legal action," read the letter.

The 1,200 word letter, a copy of which was posted on Facebook, also reveals the sources which the actor used to post his comments on the abduction issue. "I would suggest that you ask your team to kindly write 'children abducted in Punjab' on a search engine called 'Google' which is available for public use. You will come across various sources, including multiple tweets tweeted on August 2 of an esteemed Punjab Govt MPA Hina Butt, later tweets of Asifa Zardari on August 7 and August 8 and various (pre and post August 3) articles of credible newspapers which give the number of 'abducted' children from 250, 600, 750 and even 913."

Hamza Ali Abbasi goes where no one dares to on national tv

Hamza also suggested that it was not the job of a democratic government to send notices to individuals, accusing them of spreading wrong news and asking for an apology by threat of legal action. "May I dare also say that if the govt believes that I or any of these sources have spread news based on inaccurate facts, then the job of a 'democratic' govt is ONLY to clarify the facts in front of the people," he said.

Last month, reports suggested an alarming number of children were being kidnapped in Punjab. In 2015, there were more than 1,200 kidnappings reported in the province alone. The figures are just as alarming for 2016. Until now, 767 children have reportedly been kidnapped from Punjab mostly from Lahore, Faisalabad, Bahawalpur and Bahawalnagar.

Following threats, PEMRA puts a lid on Hamza Ali Abbasi's Ramazan transmission

But instead the Punjab police played this down. Inspector General Punjab Police Mushtaq Ahmad Sukhera told the media that the kidnapping of children "was not a serious issue" and it had been wrongly portrayed by the media because most of the children ran away from their homes due to harsh attitudes of their parents.

This is not the first time the celebrity has drawn the ire of higher-ups.

Here is a copy of the letter:


COMMENTS (6)
Comments are moderated and generally will be posted if they are on-topic and not abusive.
For more information, please see our Comments FAQ