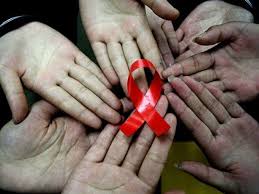 ---
KARACHI: Around 10,000 cases of human immunodeficiency virus infection and acquired immune deficiency syndrome (HIV/Aids) have been reported from Sindh since 1995 but only 5,727 of these have been registered and diagnosed, said Sindh Aids Control Programme manager Dr Younas Chachar.

He said this while addressing a seminar organised by Interfaith Commission for Peace and Harmony at Pearl Continental hotel on Thursday. The event was held to spread awareness about HIV/Aids and how religious scholars could play their role in educating their communities. Representatives from Christian, Hindu, Sikh and Muslim communities were present at the seminar.

HIV/Aids cases on the rise in Pakistan, says report

The percentage of cases diagnosed in the last five years has increased from 8.2% to 17.17%, said Chachar. Right now, there are only two government HIV/Aids treatment centres in Sindh - one in Civil Hospital, Karachi, and the other in Larkana, he said, adding that there is one private centre for children at Aga Khan University Hospital while a treatment centre for adults is located at Indus Hospital. He added that the government is planning to open more HIV treatment centres in Sukkur and Dadu and will also work to provide better treatment facilities.

Addressing the audience, speaker Tamkeen Zehra discussed the role of religious leaders in protecting women's right and strengthening their role in prevention and protection from Aids. Zehra was of the view that before promoting awareness about the disease through religious scholars, there is a dire need to educate the scholars as well. Referring to the misconceptions that are often linked with the disease, she said that the virus does not spread by living in the same house with a HIV-positive patient. "The virus only spreads through multiple partners, same syringes and [unsafe] blood donation," she added.

Sexual transmission of AIDS on the rise in Iran

Majority of the HIV-positive patients are between 15 to 24 years of age, shared Zehra, adding that every HIV-affected man further spreads the virus to two women. She said that right now the statistics reveal that almost 50 per cent of the women across the world have been affected by Aids.

Published in The Express Tribune, August 26th, 2016.

 
COMMENTS
Comments are moderated and generally will be posted if they are on-topic and not abusive.
For more information, please see our Comments FAQ