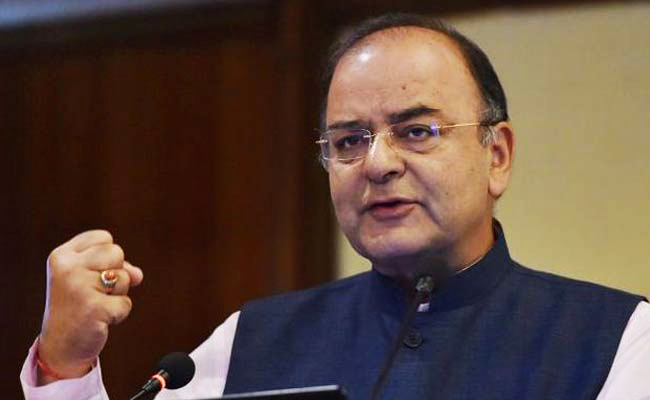 ---
ISLAMABAD: Indian Finance Minister Arun Jaitley will not travel to Pakistan for this week's ministerial conference of South Asian Association for Regional Cooperation (SAARC) countries, officials said on Tuesday.

In a latest sign of simmering tensions between the two neighbours, diplomatic sources confirmed to The Express Tribune that the Indian finance secretary will not represent his country at the SAARC finance ministers meeting in Islamabad on August 25.

Kashmir unrest: SAARC summit shrouded in uncertainty

The decision to not send Jaitley suggests growing tensions between the two countries.

Finance Minister Ishaq Dar was believed to have been ready to receive his Indian counterpart at the airport in an attempt to create a better atmosphere for the SAARC conference.

Earlier this month, Indian Home Minister Rajnath Singh traveled to Islamabad to attend the SAARC interior ministers meeting. However, his visited ended in more hostilities between the two neighbours as they used the SAARC platform to accuse each other over the ongoing violence in Indian controlled Kashmir.

The Indian decision to downgrade its representation at the SAARC finance ministers meeting is seen as a setback and may not augur well for the summit that Pakistan is set to host in November.

Rest in peace SAARC: The tug of war between India and Pakistan

The fate of the key regional summit is shrouded in uncertainty due to a seething diplomatic tiff between Pakistan and India over unabated brutalities of Indian security forces in the disputed Himalayan region of Kashmir.

The Saarc summit is scheduled to take place in Islamabad in November. Though the meeting is more than two months away, Pakistani officials are unsure if it will go ahead as planned in the wake of escalating tensions between Pakistan and India.

India, like other countries, had earlier confirmed its participation, said the official who spoke to The Express Tribune on condition of anonymity because he is not authorised to speak to the media on the record.

Since 2004, this is the first time Pakistan is hosting the Saarc summit. The then Indian prime minister, Atal Behari Vajpayee, had travelled to Islamabad after months of tensions between the two countries. Vajpayee's meeting with President Gen Pervez Musharraf on the fringes of the summit led to a major breakthrough as the two sides agreed to resume bilateral dialogue to discuss all outstanding issues, including Kashmir.

The problem with SAARC

However, this time the situation appears to be different as relations between the two countries have gone from bad to worse over the past few weeks. The main cause of friction is the ongoing unrest in Indian Kashmir. New Delhi is upset over Islamabad's 'aggressive diplomacy' on Kashmir by highlighting human rights violations being committed by Indian security forces in the disputed valley.

In an attempt to counter Pakistan's move, Indian Prime Minister Modi in his Independence Day speech accused Islamabad of committing human rights violation in Balochistan.

Kashmir not internal problem of India: Organisation of Islamic Cooperation

Officials said Modi's rhetoric suggested that he might not travel to Pakistan for the Saarc summit. However, officials said a visit of India's Finance Minister Arun Jaitely for this week's Saarc ministerial conference in Islamabad would give a clear indication whether or not Modi would participate in the summit.
COMMENTS (38)
Comments are moderated and generally will be posted if they are on-topic and not abusive.
For more information, please see our Comments FAQ