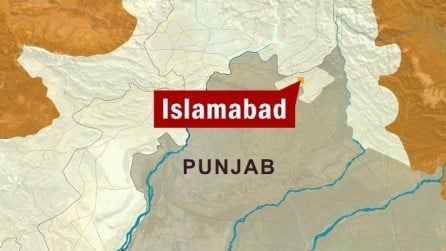 ---
ISLAMABAD: The "Capital Style Fun Fair," a celebration of Punjabi heritage through art and crafts, will conclude on May 9.

The event is being hosted at Lok Virsa Cafe and entry is free. The major attractions of this event are exhibitions of artisans at work. These showcase Pakistan's magnificent heritage in the fields of embroidery, Zari work, wax printing, papier mache, stone carving and weaving. Fazale Wahid, an artisan from the Swat valley, weaves shawls in front of the visitors.

He practices a distinct and unique style of weaving Swati shawls – a style believed to originate from Fatehpur village. He has been participating in 'artisans-at-work festivals' organised by Lok Virsa annually for many years. Wahid is also a recipient of the UNESCO Seal of Excellence 2007 for handicraft products. Mohammad Bashir, who arranges puppet shows, has been doing so since before partition.

"I have been performing at Lok Virsa for the past 16 years, through my puppet shows I depict stories of the Mughals, especially during Emperor Akbar's time," he told The Express Tribune. Dancers from Lahore have been performing at the fun fair with their traditional instruments like dhols and chimtas. Nazia, a 26-year-old librarian, who was visiting the fair, was spotted enjoying the traditional Punjabi snack called gol gappas. She confessed that she enjoyed the food items the most.

"It is amazing to see our culture displayed in this manner ... and there are many enthusiastic people visiting." Mrs Akhtar, who was visiting the fair for the second time with her family, felt that the entry ticket, costing Rs 20, was a little expensive. "At least the children should be allowed to attend the festival for free," she said.

At the festival, the sound of the dhol echoed over the chatter of energetic visitors. Rasheed, an expert at playing the dhol, told The Express Tribune: "We have been performing all over Pakistan for the last 30 years but coming to Islamabad is the best experience." Major sponsors of the fun fair include CDA, Lok Virsa, the National Institute of Cultural Studies (NICS) and Nice Associates.
COMMENTS
Comments are moderated and generally will be posted if they are on-topic and not abusive.
For more information, please see our Comments FAQ