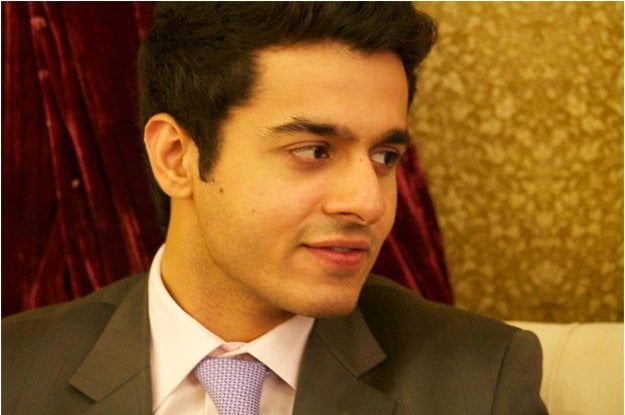 ---
KARACHI: Masked men kidnapped the son of Sindh High Court (SHC) chief justice in Karachi, police said on Tuesday, suspecting the victim could be used as a bargaining chip in negotiations to free imprisoned militants.

Ovais Ali Shah, the son of SHC CJ Sajjad Ali Shah, was abducted from outside a supermarket in the city on Monday, according to police. Eyewitnesses told officers that Shah, a lawyer, had put up a fight before being quickly overpowered and thrown into a white getaway car.

"So far it is kidnapping, and my professional assessment is that it is not for ransom," Allah Dino Khawaja, the Sindh Police chief told Reuters.

SHC chief justice's son goes missing in Karachi

Security officials, speaking on condition of anonymity because they were not authorised to speak to the media, said they suspected the kidnappers would offer to free Shah in return for the release of captured militants.

Kidnapping by criminal gangs and militants is common in the country. Police did not say why they suspected Shah had been abducted by militants.

Karachi has long been plagued by political, ethnic and religious violence, although crime has dropped sharply since the launch of a paramilitary operation in September 2013.

Pakistan has been fighting an extremist insurgency led by the Tehreek-e-Taliban Pakistan (TTP), an umbrella group of militant organisations seeking the overthrow of the government, since 2007.

SHO, police officials kidnap three men for ransom in Karachi

Violence countrywide has dropped significantly since 2014, when the military launched Operation Zarb-e-Azb in the tribal areas along the border with Afghanistan, but attacks against civilians and security forces continue.

Earlier this year, Shahbaz Taseer, the son of slain Punjab governor Salmaan Taseer, was rescued four years after he was kidnapped by militants in Lahore.

Last month, US and Afghan forces freed Ali Haider Gilani, the son of former prime minister Yusuf Raza Gilani, three years after gunmen abducted him.

Rangers announce Rs2.5m reward

Meanwhile, Pakistan Rangers Sindh has announced a reward of Rs2.5 million for informing the paramilitary force about the whereabouts of Shah's alleged kidnappers.

"People are requested to send information on Rangers Whatsapp number 0316-2369996, email ID [email protected] or Rangers helpline 1101," a statement said on Tuesday.




Targeted raids

Earlier, Rangers conducted targeted raids at various areas of the metropolis, including Nazimabad, New Karachi, Steel Town, Landhi, Sultanabad and Malir Town areas.

"[As many as] 10 criminals have been arrested including three target killers of notorious militant wing of a political party, six affiliated with banned outfits and one extortionist. Weapons and ammunition were also recovered."

The paramilitary force also conducted search operation in Orangi, Gaddap, Liaqatabad, Kimari, Korangi, Clifton and Jamshed Town areas in connection with the kidnapping of SHC CJ's son.

The Special Security Unit of Sindh Police also conducted a surgical operation with the help of drone cameras in several areas adjacent to the Tipu Sultan road in connection with Shah's kidnapping.
COMMENTS (14)
Comments are moderated and generally will be posted if they are on-topic and not abusive.
For more information, please see our Comments FAQ