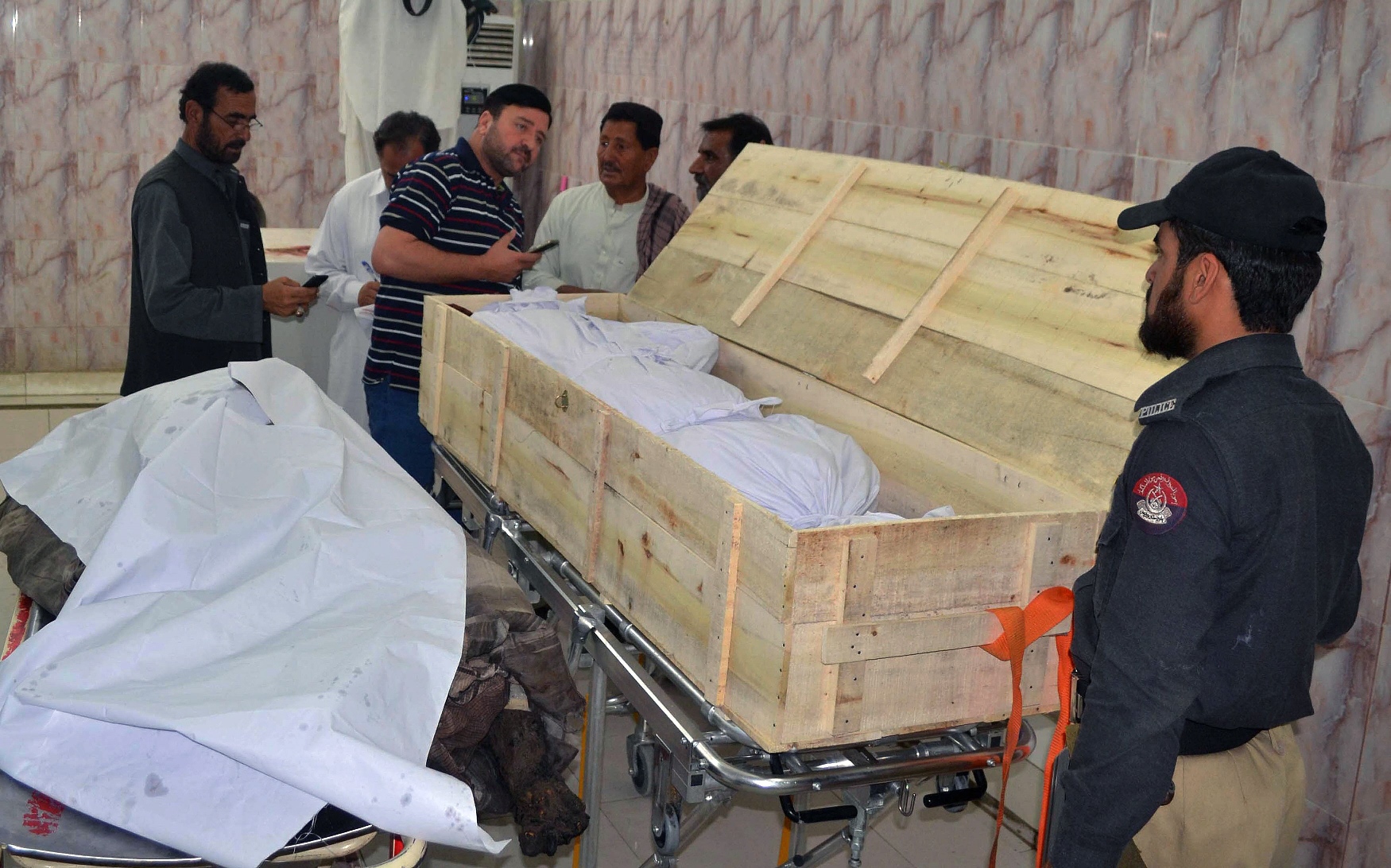 ---
QUETTA: The man killed by a US drone attack in Pakistan and believed to be Afghan Taliban leader Mullah Akhtar Mansour had just returned from Iran when his vehicle was struck.

According to sources, Mansour entered Pakistan from Iran at Zero Point in Taftan, a town which shares border with Iran, and hit by US drone while traveling in a rented car to take him to Quetta.

The crime scene is identified as Kuchaki in Naushki district, over 200kms off Quetta.

"We heard a loud explosion near Highway in Kuchaki area of Naushki in Balochistan inside Pakistan," a resident told The Express Tribune. "The car, with two people on-board, was bombed."

Afghan Taliban leader Mullah Mansour killed in US drone strike in Pakistan

The driver - who also died in Saturday's attack - was a civilian who worked for a local rental company, according to the officials, contradicting the US account that he was a "second combatant".

The US late Saturday said Mansour was "likely killed" in the attack in Balochistan. Afghanistan's spy agency said Sunday that Mansour was dead.

https://twitter.com/PentagonPresSec/status/734120502348767232

Neither the Taliban nor Pakistan have confirmed the death.

Mansour's passport showed he had left for Iran on March 28 and returned the day he was killed.

"He was returning from Iran when he was hit by a drone strike near the town of Ahmad Wal," one security official said.

He added that the driver, Muhammad Azim, worked for the Al Habib car rental company based out of Quetta.

Two charred bodies found in Balochistan near Pak-Afghan border

An immigration official at the border town of Taftan confirmed the man's travel dates, adding he was carrying euros when he entered Pakistan which he then converted to Pakistani rupees.

A passport and ID card recovered from the scene, gave the man's name as Muhammad Wali, a resident of Killa Abdullah district of Baluchistan who was born on January 1, 1972.

The second address listed on his ID card was in Karachi. The photographs on both documents both closely resemble known photographs of Mullah Mansour.

It was not immediately clear whether the documents were counterfeit or genuine.

The two corpses were later brought to the Civil Hospital in Quetta, where they were handed over to relatives after autopsies.

A hospital source said both were badly burnt and the corpse of the man named as Muhammad Wali was charred beyond recognition.

The source said there was a "huge difference" between the way the bodies were treated.
COMMENTS (15)
Comments are moderated and generally will be posted if they are on-topic and not abusive.
For more information, please see our Comments FAQ