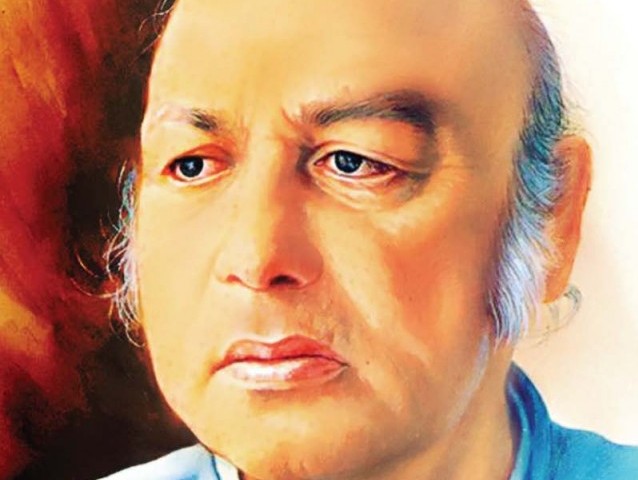 ---
LAHORE: Habib Jalib's passionate recital of his poetry at public gatherings against General Ayub and General Zia's military dictatorships used to charge up the atmosphere and enable the people to overcome fear of the regimes.

These views were expressed by Human Rights Commission of Pakistan Director IA Rahman on Sunday. He was speaking at a session on Jalib's poetry and political vision arranged jointly by the Mazdoor Kissan Party (MKP) and Jalib's daughter Tahria Jalib.

"Negation of fear is a basic element of Jalib's poetry and his personality. This is what he tried to teach," Rahman said. He said Jalib had never compromised on his ethics. "He never used his poetry to seek personal benefits," he said.  Rahman said that since Jalib's death there had been no other poet who could match his stature. He stressed the need for revisiting Jalib's poetry because its message and spirit remained relevant. TV show host Hamid Mir recalled his time as a young journalist in Lahore. He suggested that youngsters interested in understanding Jalib's work in totality should read his biography, Jalib Beeti. He said the book had been complied in the last four years of the poet's life.  Earlier, Pakistani Mazdoor Kissan Party's Taimur Rehman spoke about Jalib's struggle against dictatorships in the country.

He said Jalib had belonged to a working class family. This had made him resilient and better placed to fight for the rights of the working class, he said.

Rehman said that Jalib had started gaining prominence during the Pakistan movement. He had been known for his enthusiastic recitation of Iqbal's poetry, he said.  Rehman said Jalib's contribution to the struggle for the rights of the working people was not limited to his poetry. "He was a left-wing activist, politician and a revolutionary. His contribution as a political activist opposed to all forms of totalitarian and state oppression against the working people is extremely significant," he said. Rehman said Jalib had been an important aide to progressive activists.

He said Jalib had stood with Fatima Jinnah against Ayub Khan's military rule. "His passionate poetry had served as the main driving force in rallying the public in her support," he said.

Rehman said Jalib had also been close to Pakistan Peoples' Party founding chairman Zulfikar Ali Bhutto. However, he said, Jalib had never allowed his friendship to affect his political struggle. "Bhutto's government eventually had to put Jalib in prison," he said.  Rehman said it was ironic that Jalib's poetry had been recited and praised not just by people for whom he wrote. It had been praised also by people who represented groups Jalib opposed, he added.

Published in The Express Tribune, May 17th, 2016.
COMMENTS
Comments are moderated and generally will be posted if they are on-topic and not abusive.
For more information, please see our Comments FAQ