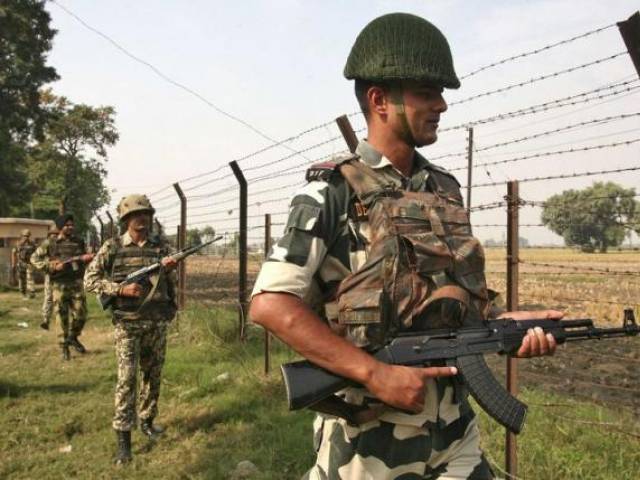 ---
India has activated 'laser walls' along the international border with Pakistan to thwart what it claims are intruders and terrorists crossing over, The Times of India reported.

"The laser walls have started working and their functioning is being monitored. Preliminary results in detecting illegal movements are encouraging," a senior official of India's Border Security Force (BSF) said.




The official added that eight infra-red and laser beam intrusion detection systems are 'up and working' along as many vulnerable and sensitive areas on the international border (IB) in Punjab.

Four more fences, the official said, are expected to be activated in the coming days.

The Indian government had decided to deploy the laser fences two years ago to plug holes in the border where barbed wire fences could not be constructed. The process of installing these fences was sped up in wake of the Pathankot attack.

India plans to install 45 laser fences along the international border in Punjab and Kashmir.

Satellite navigation system

Delhi has taken the final step towards completing its own satellite navigation system as it launched a seventh satellite to make up the Indian Regional Navigation Satellite System (IRNSS).

However, unlike the widely used United States' Global Positioning System (GPS) or Russia's GLONASS, the Indian system will provide positioning information only in India and 1,500 square kilometres (580 square miles) around its periphery and will be active in a month's time.

Published in The Express Tribune, April 29th,  2016.