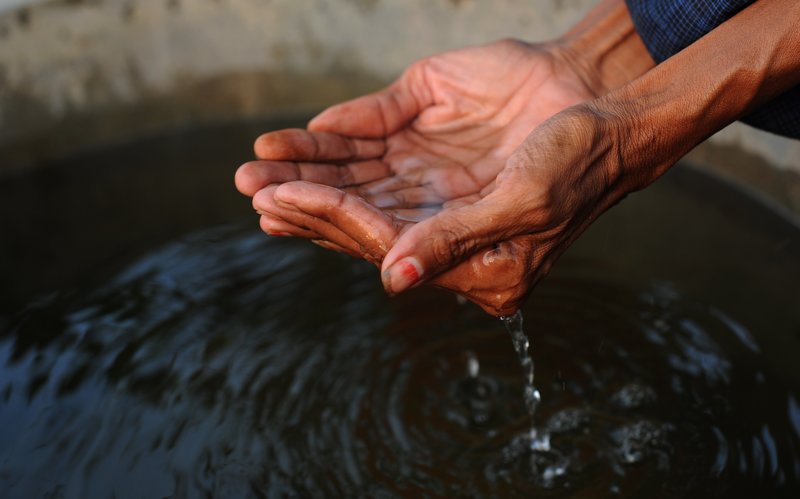 ---
LAHORE:



The Punjab Saaf Pani Company (PSPC) will launch a Rs120 billion project to provide clean drinking water to around 17 million people in rural and peri-urban areas.




Talking to The Express Tribune, PSPC Chief Executive Officer Waseem Ajmal Chaudhry said that the company was the a process of floating international tenders for engineering, procurement and construction (EPC) of world-class water filtration technologies for the project. "The company will award 12 contracts to cover 44 tehsils or one-third of Punjab's rural population," he said.

Chaudhry said the project would continue for five years. "The contracts will be awarded in the next four months through a competitive bidding process. The government has already agreed to allocate Rs30 billion for the project in the forthcoming Annual Development Programme (ADP)," he said.

The PSPC, he said, recently conducted a road show in China to attract foreign companies. "We are also in contact with some well-reputed international companies in Turkey, France, Italy, the United Kingdom, Thailand, Canada, Switzerland and the United Arab Emirates for the project. During various local and international interactions, several companies have already shown interest in the project," he said. Chaudhry said these contracts would be awarded for five years and would have an operation and maintenance component. "Geographically, the PSPC has divided the whole province in eight packages, with three to five districts in each package," he said.

Chaudhry said that social mobilisation was a vital part of the project to ensure sustainability and community participation. "This process is being led by local non-governmental organisations (NGOs)," he said.

To a question, he said there was no single water filtration solution for every district. "These projects will be designed on the basis of the quality of existing water sources, availability of infrastructure, population density and level of community participation. The water treatment options might include, but are not limited to, conventional treatment plants, package plants, ultra filtration (UF) plants, reverse osmosis (RO) water filtration plants or some combination of these," he said.

Under the project, he said, the contracting company would be responsible for provision of safe drinking water according to the World Health Organisation (WHO) drinking water guidelines and the Pakistan's National Drinking Water Quality Standards.

He said that the PSPC had already completed a pilot project in five tehsils and installed 80 water filtration plants at a cost of Rs1 billion. "These newly-constructed water stations or Saaf Pani Sahulat Centres are serving around a quarter of a million people. The PSPC has a vision to provide clean drinking water to every citizen within 500 metres of his residence," he said.

Chaudhry said that the company had conducted a water quality survey in the rural areas of the Punjab. "The data shows around three-fourths of the water in rural areas is unsafe for human consumption. It has chemicals and biological contaminants, such as arsenic, fluoride, nitrate, e-coli and high total dissolved solids (TDS)," he said.

Citing another survey of Pakistan Council of Research in Water Resources (PCRWP), he said that 79 per cent of water supply schemes were unsafe for drinking. "Around 88 per cent water supply schemes become unsafe for drinking at the consumer end. Nearly one-third water supply schemes have become non-functional. In rural Punjab, access to safe tap water is as low as 13 per cent," he said.

Published in The Express Tribune, April 28th,  2016.
COMMENTS
Comments are moderated and generally will be posted if they are on-topic and not abusive.
For more information, please see our Comments FAQ