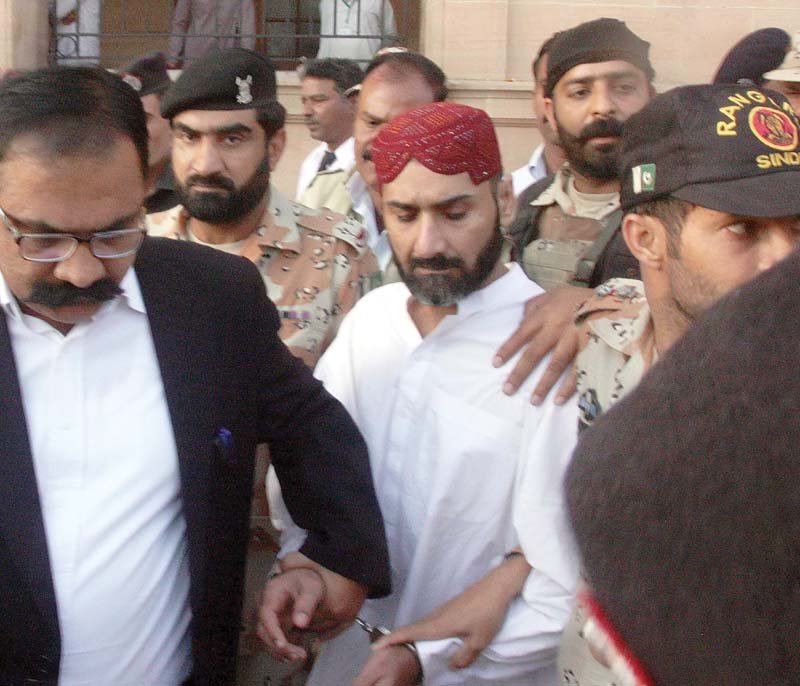 ---
KARACHI: An anti-terrorism court (ATC) on Wednesday sent Lyari gang war leader Uzair Baloch on 14-day remand to police custody in an illicit weapons case.

An administrative judge of the ATC sent Baloch into police custody, a day before his 90-day preventive custody at sub-jails operated by the Rangers was supposed to end.

The case was recently registered against Baloch at Nabi Baksh police station as law enforcement officers recovered a huge cache of arms and ammunition on his lead.

Uzair Baloch's 90-day remand ends tomorrow

Baloch was said to be nabbed from the city's outskirts on January 30 while attempting to enter the city. The gang war leader is a proclaimed offender in about 50 cases including, murder, kidnapping and extortion among others.

Later, the gang war leader was presented before the ATC in a similar fashion. A joint interrogation team was also formed to probe him, and it was said the high-profile criminal revealed names of several key-figures of the Pakistan Peoples Party during the probe.

Court orders: SHC allows Uzair Baloch to meet wife and lawyer

As many as 61 suspects, mostly belonging to the Muttahida Qaumi Movement (MQM), arrested for their alleged involvement in targeted killings, extortion, china-cutting and terror financing, are currently in detention as part of their 90-day remand in Rangers' custody.

MQM's Rabita Committee deputy convener Shahid Pasha, key MQM worker Minhaj Qazi, alleged mastermind of china-cutting Saeed aka Saeed Barham, in-charge of MQM's militant wing Kashif alias David and Lyari's kingpin Uzair Baloch are among the detainees.