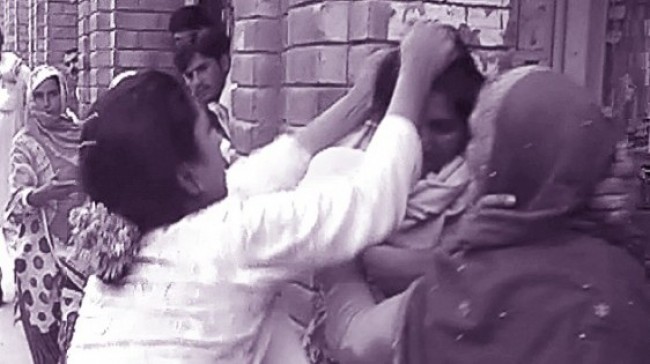 ---
GUJRANWALA: Three women were seen engaged in a vicious cat-fight outside the Gujranwala additional sessions judge's courtroom on May 4, 2010.

A woman co-accused of murder appeared before the court on Tuesday and was attacked by women of the deceased's family. The women pulled each other's hair and tore each other's clothes outside Amir Mohammad Khwaja's courtroom. Khwaja had summoned Muzaffar Fiyaz and his wife Reshma, accused of killing Mohammad Ali, Ghulam Mohammad and Nazeer Ali five years ago over a property dispute regarding a threemarla plot.

During the court proceedigs, Zainab and her mother Sooba Bibi attacked Reshma and began brawling outside the court room. Sooba Bibi fainted during the fight.
COMMENTS
Comments are moderated and generally will be posted if they are on-topic and not abusive.
For more information, please see our Comments FAQ