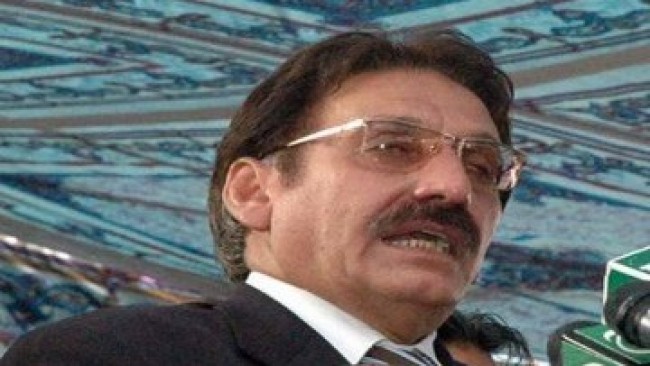 ---
ISLAMABAD: Chief Justice Iftikhar Muhammad Chaudhry has said that adhering to the constitution's rules and principles will strengthen bonds within the nation and raise the quality of life.

He was speaking at a full court reference held here on Tuesday in honour of Supreme Court Judge Chaudhry Ijaz Ahmed, who retired on Tuesday. The chief justice said the constitution "is an agreement between diverse regions and nationalities" to form a cohesive nation. "It is in the best interest of all of us, the citizens, to follow this basic law," he said, adding that "essentially, it is a code of conduct for key constitutional office holders and other government functionaries to conduct state affairs in accordance with the law."

Referring to the judiciary's role, the CJ maintained that its responsibility was to apply and interpret laws to pass the benefits of law to all, especially to the poor, the downtrodden, the exploited and the vulnerable segments of society. Of the state's obligations, he said it was the state's duty to safeguard the fundamental rights guaranteed in the constitution. The CJ praised Justice Ijaz Ahmed, saying he was a strong supporter of the rule of law and a firm believer in the constitution's supremacy.

In his own speech, Justice Ahmed stressed that every organ of the state should follow the constitution. He called upon judges to adhere to the highest ideals of honesty and devotion. SCBA president Qazi Muhammad Anwar stressed that independence of the judiciary should be ensured at all costs. He said the current judiciary was safeguarding the rule of law in the country and had succeeded in removing any unconstitutional steps taken by former rulers through its historic verdicts.
COMMENTS
Comments are moderated and generally will be posted if they are on-topic and not abusive.
For more information, please see our Comments FAQ