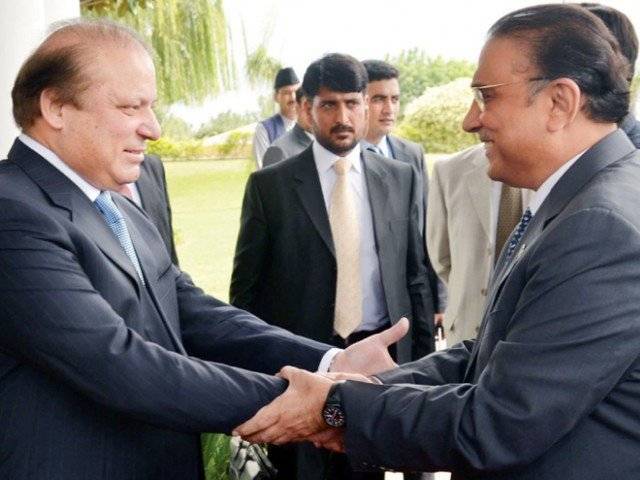 ---
Former president and PPP Co-chairman Asif Ali Zardari called Prime Minister Nawaz Sharif on Friday evening and inquired after his health with the two leaders staying in close proximity in London.

Zardari, who arrived in London earlier on Friday, is staying at Grosvenor House which is located just a few blocks down Park Lane to where Nawaz is staying.

Zardari not meeting Nawaz in London: Bilawal

However, the PPP has denied any chance of a meeting between the two.

Bilawal Bhutto Zardari tweeted a rebuttal on Friday to a news report stating that the two could meet. "Zardari is not meeting Nawaz."

It was followed up with a statement from the PPP information secretary Qamar Zaman Kaira that the two will not be meeting in London nor back in Pakistan.

When Nawaz arrived in London on Wednesday, he had told reporters that while he had good ties with Zardari, he too dismissed speculation of any impending meeting.

But late on Friday, Zardari made a video-call to Nawaz and inquired about his health.

Pakistani people will have to decide whether Nawaz should resign: US

In the past both have held meetings in London but these have almost always been officially denied by both sides.

Earlier in the day, Nawaz had gone for another check-up at the hospitals but doctors have yet to provide a definitive diagnosis.


Published in The Express Tribune, April 16th, 2016.