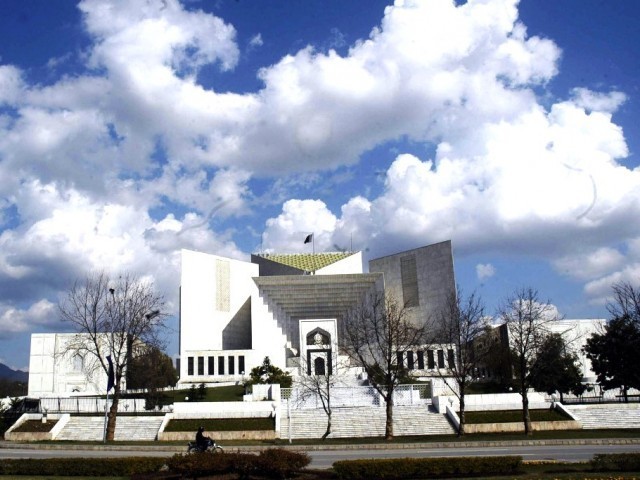 ---
ISLAMABAD: A three-judge bench of the Supreme Court sought the federal government's reply on Thursday regarding the confiscation of property of a military officer who was dismissed from service for his alleged involvement in a conspiracy against then government led by Benazir Bhutto in 1996.

The apex court bench, headed by Chief Justice Anwar Zaheer Jamali, granted leave to appeal against the Lahore High Court's May 20, 2015 order, in which a writ petition of former military officer namely Col Muhammad Azad Minhas was dismissed.

The applicant was among four military officers who had planned to topple Bhutto's government in 1996 and enforce Shariah in the country. He was awarded a two-year jail term and was later dismissed from service by a military court on September 30, 1996. Later, the military's appellant authority had also rejected his appeal against dismissal.

After 19 years, the same person approached the LHC and filed a petition against his conviction. He contended that the military court's decision was based on mala fide, coram non judice (a legal term indicating a legal proceeding held without a judge) and without jurisdiction.

However, Azad failed to satisfy the court that decision was given on these grounds. Likewise, the LHC had also rejected his plea.

Meanwhile, he approached the Supreme Court against the rejection of his appeal by the high court last year.

The bench on Thursday took up his plea along with the one filed by another ex-military officer Col Inayatullah Khan, who was also court martialed in this case.

Col Muhammad Azad informed the bench that the plot, which had been given in a Military Housing Scheme, had also been confiscated after his court martial. But, there was no mention of confiscating the plot in the military court's order.

"We were made victims of personal grudges of military officers. Charges levelled against us are illegal," he argued.

Both petitioners also claimed that they were not given "proper hearings" by the military court. Both petitioners also claimed that a person could not be convicted twice in one crime.

Justice Amir Hani Muslim asked Deputy Attorney-General Sajid Ilyas Bhatti under what law were the plots, allotted during their service tenure, cancelled.

The DAG submitted that they were dismissed from service; therefore, they were not entitled to the plots. However, the reply did not satisfy the bench. The bench asked the DAG to furnish the law under which the plots were confiscated.

Published in The Express Tribune, April 15th, 2016.
COMMENTS
Comments are moderated and generally will be posted if they are on-topic and not abusive.
For more information, please see our Comments FAQ