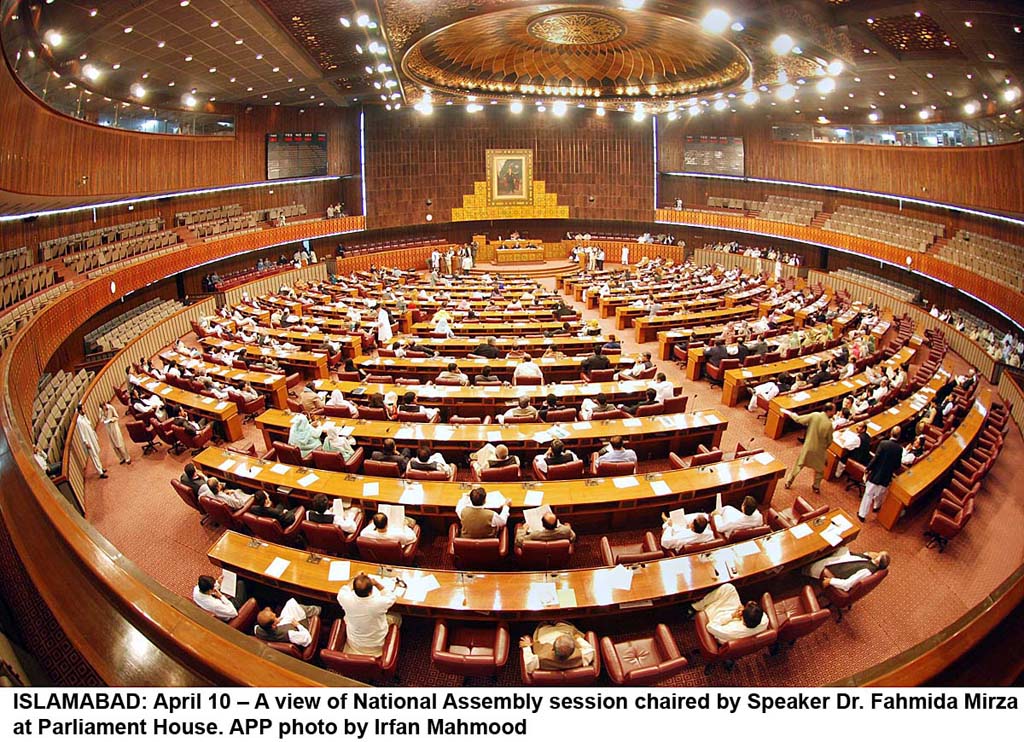 ---
ISLAMABAD: The lower house of parliament  has approved the draconian Prevention of Electronic Crimes Bill 2015. The controversial bill will have to be approved by the Senate to transform it into a set of laws.

In April last year, the National Assembly's Standing Committee on Information Technology had approved 'controversial legislation' on cyber terrorism and had referred it to parliament for final approval.

The parliamentary panel had adopted the Cyber Crimes Bill 2015 without considering objections as serious or merited.

Cybercrimes probe backlog dwarfs FIA's achievements

The much-feared bill if passed can prosecute internet users over questioning the state apparatus. Experts are of the opinion that the bill contains vague stipulations and might harm freedom of speech.

The bill, which has criminalised 21 offences, caused over an hour-length debate from the opposition on several clauses.

In January 2015, Minister for Information Technology Anusha Rehman had presented the controversial bill in the National Assembly but was referred to the Standing Committee on Information Technology and Telecommunication for an open debate and addressing concerns raised by the opposition members and other stakeholders.

The approved bill criminalises activities with mala fide intentions such as sending text messages without the receiver's consent or criticising government actions on social media with monetary fines and extendable imprisonment.

What the bill entails

Sections 17 and 18: Political criticism and political expression in the form of analysis, commentary, blogs and cartoons, caricatures and memes has been criminalised.

Section 19: Any person who tests system security will be an offender

Section 20: Obscene' or 'immoral' messages on Facebook, Twitter, and other social platforms, have been made offences without defining obscenity or immorality; thus giving sweeping powers to investigating agencies to implicate anyone on these charges.

Section 21: Sending an email or message without the recipient's permission will become an offence.

Section 26: The definition of ISPs and telcos has been expanded to now include any place that offers the public access to internet, i.e. restaurants, malls, hotels, offices, airports and stations.
COMMENTS (5)
Comments are moderated and generally will be posted if they are on-topic and not abusive.
For more information, please see our Comments FAQ