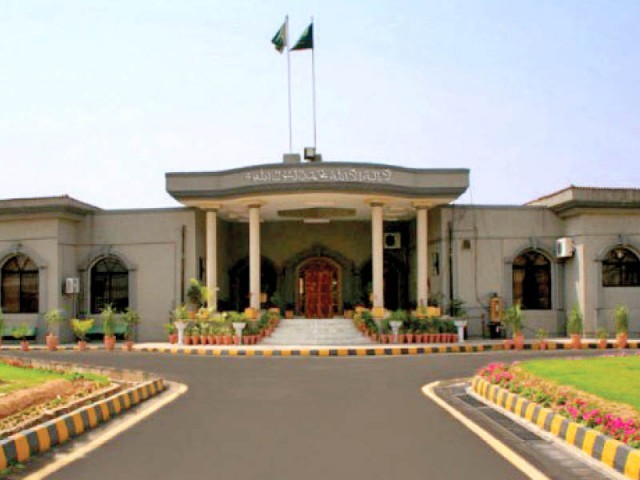 ---
ISLAMABAD:



An appeal for commutation of sentences filed by a man and a woman convicted of multiple rape and murder charges may turn around to bite them as the Islamabad High Court has issued notice to the duo, observing that they may be awarded the death penalty.




IHC Justice Shaukat Aziz Siddiqui issued notices to convicts Abrar Ahmed and Zahra Mehak, observing that the crimes they had committed were horrible in nature and the life terms awarded to them were below what they deserved.

Justice Siddiqui noted that based on available evidence, the convicts should have been awarded the maximum penalty —death — and that the life terms awarded to them did not fit their crimes. "Why shouldn't the punishment of life term be converted into capital punishment, keeping in view the crimes," Justice Siddiqui remarked.

Subsequently, he referred the case to the IHC chief justice for hearing by a two-member division bench. A division bench is required when to hear cases where a judge recommends harsher punishment on appeal than initially awarded in a case, court officials later explained.

A district and sessions court in Islamabad had awarded both accused life imprisonment along with fines of Rs500,000 each.

The convicts were convicted of the two separate rape-murders. Their victims were an 11-year-old girl and a university student. Abrar raped both of them with the connivance of Mehak, with whom he was romantically involved. The prosecution said that after raping the child, Abrar had set her on fire with Mehak's full assistance in an attempt to destroy any evidence.

The police found her body in Sector 1-9/1 in a stream that had gone dry. Abrar, a resident of Lala Musa, was a student at National University of Modern Languages in 2011, where he met Mehak. When Mehak insisted that they get married, Abrar claimed that he was HIV positive and that raping virgin girls would cure him, according to previous reports.

He had confessed before the police that he had AIDS and was abducting and raping women and young girls with the help of his accomplice "to cure himself".

The prosecution claimed that Mehak first introduced Abrar to the daughter of a former police official — the older victim — and then brought in the minor, who used to take afterschool tuition from Mehak.

Abrar would give his victims a drink laced with an intoxicant that would knock them out before subjecting them to physical violence.

Apart from the crimes the couple was convicted of, during interrogation, Abrar had also confessed to the earlier rape and murder of a girl in Lala Musa.

There are a number of recorded cases in Sub-Saharan Africa of men raping young women and girls due to the false belief that it will 'cure' HIV/AIDS.

Published in The Express Tribune, April 12th, 2016.