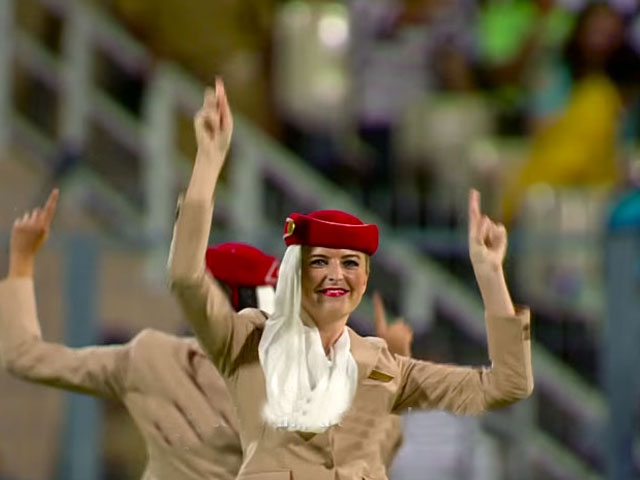 ---
Aside from the West Indies cricket team's victory dance to DJ Bravo's popular track Champion making its rounds on the internet, this Emirates cabin crew has left everyone doing the bhangra with their 'Welcome On-board' performance.

Just before the ICC World T20 final between West Indies and England, the air hostesses arrived at Eden Gardens to welcome everyone on board and to deliver important instructions to the audience.

"Our cabin crew will now show you how to celebrate the final."

Fawad Khan, Sidharth Malhotra show off street cricket skills




The crew showcased some authentic bhangra moves to the drums playing in the background.




And lifted everyone's anxious spirits right before the match with their dance.




Check out their desi moves:

Fans react to #PakvsIndia debacle and it's hilarious


COMMENTS
Comments are moderated and generally will be posted if they are on-topic and not abusive.
For more information, please see our Comments FAQ