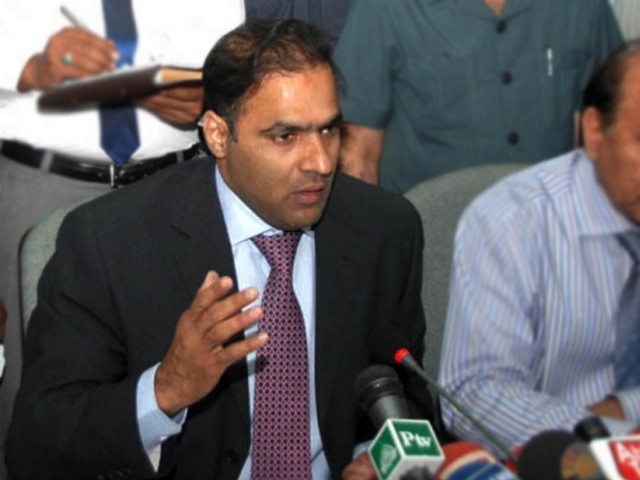 ---
FAISALABAD:



When Pakistan Muslim League-Nawaz came to power in 2013, the electric power production in the country was 14,500MW. Last year, it peaked at 16,900MW. "We are working to take it up to 18,000MW by November this year," State Minister for Water and Power Abid Sher Ali said at a press conference at the Faisalabad Electric Supply Company (Fesco) Headquarters on Monday. "By 2018, load shedding will be history."




He said the government was working hard to achieve this goal. The government is working on the power generation sector as well as laying new transmission lines and upgrading the existing distribution system in the country, the minister said.

He said that 1,200MW will be injected into the national grid from Chashma and Gaddu power plants by next year. "We are also exploring alternative energy sources like wind and solar power." He said most of the major electricity projects will become operational by July 2017.

"We have already ensured round-the-clock power to the industrial sector and industrial mix feeders have to suffer only four hours of load shedding a day."

The minister said the industrial sector would have to give up some of the electricity during the month of Ramazan, when the domestic sector will be given top priority. The ministry of water and power will compensate for this load shedding by providing the industrial sector two per cent additional LNG. "This should help the industrial sector generate its own electricity to meet the shortfall."

The minister said that the government was constructing new grid stations to improve the existing distribution system. He said they had replaced 11 transformers in the FESCO region alone and five more transformers would be added this month. "Of these, four are high-power transformers which would help stabilise electricity supply," he said. Four new grid stations will also be completed by June this year.

Ali said that the government was committed to ending load shedding by March 2018. "Maximum efforts are being made in this regard on special directives of the prime minister himself." He said his ministry was working hard to add 10,000 MW to the national grid.

He said coal power plants generally take 40 months to install. The government has placed the construction of Port Qasim and Sahiwal coal power plants on fast-track. "We are trying to complete the construction of these projects in 28 months." He said a 220-KV grid station would be completed in Faisalabad this year.

The minister said land had already been acquired to lay transmission lines. "We are working on the Matyari-Lahore transmission line and Prime Minister Nawaz Sharif is expected to formally inaugurate the project this month," he said. In the second phase of the project, a new transmission line from Port Qasim to Faisalabad will be laid down. "This should help settle the problem of transmission of electricity from south to north."

He said the government had entered negotiations with other countries to overcome its energy needs. "An agreement has been inked on CASA-1000 while a number of MOUs have also been signed with other countries to meet our energy needs."

He said the government was working not only to overcome the energy needs but also to bring down tariff. He said Rs132 billion relief had been passed on to consumers in fuel adjustment charges. "We have also controlled the circular debt and trimmed line losses," he said.

Ali said work on the 4,200MW Dasu Dam will begin this year and Tarbela Extention-4 will be completed next year after which it will add 1,420 MW to the national grid.

Khurram Mukhtar, Fesco board of directors chairman, and Rasheed Aslam, the Fesco CEO, were also present at the press conference.

Published in The Express Tribune, April 5th, 2016.