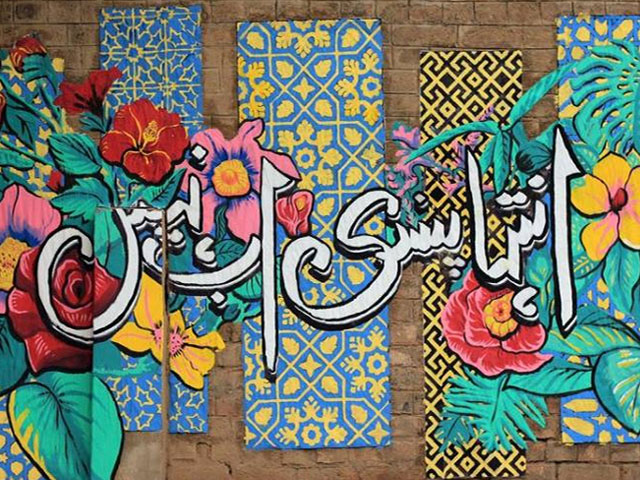 ---
A group of young Lahoris are using art to pay tribute to those who lost their lives in the tragic Gulshan-e-Iqbal Park attack.

Organised by Rohama Malik and Ali Mehdi Zaidi, the group met up on Sunday afternoon to paint a message of peace on the wall of Gulshan-e-Iqbal Park.

Roughly translating to "Extremism no more," the young group wanted to combat the extremist mindset that has fueled hatred and violence throughout the country.

The artists came together to counter the very hatred that caused the attack which resulted in the deaths of Pakistan's women and children, who were simply enjoying an evening with their families at the public park.

Zeb and Haniya pay tribute to Lahore victims in heartwarming music video




"Little things we do to make our city a little brighter, a little more about love and a lot less about hate. When tragedy strikes, we are dumbfounded about what to do next. This is just our way of processing it and hoping that it helps others process it with us," explains Shehzil Malik.




One of the young artists, Maham Iqbal Bosan writes "On the right side of the park we had all these buckets full of colourful paint and on the left were the do not cross danger signs with black uniform men a few feet away from the abandoned swings."

World #PraysforLahore after deadly Pakistan bomb attack


Karachi's Safari Park closed following Lahore attack


Thank you for making our city "a little brighter."


COMMENTS
Comments are moderated and generally will be posted if they are on-topic and not abusive.
For more information, please see our Comments FAQ