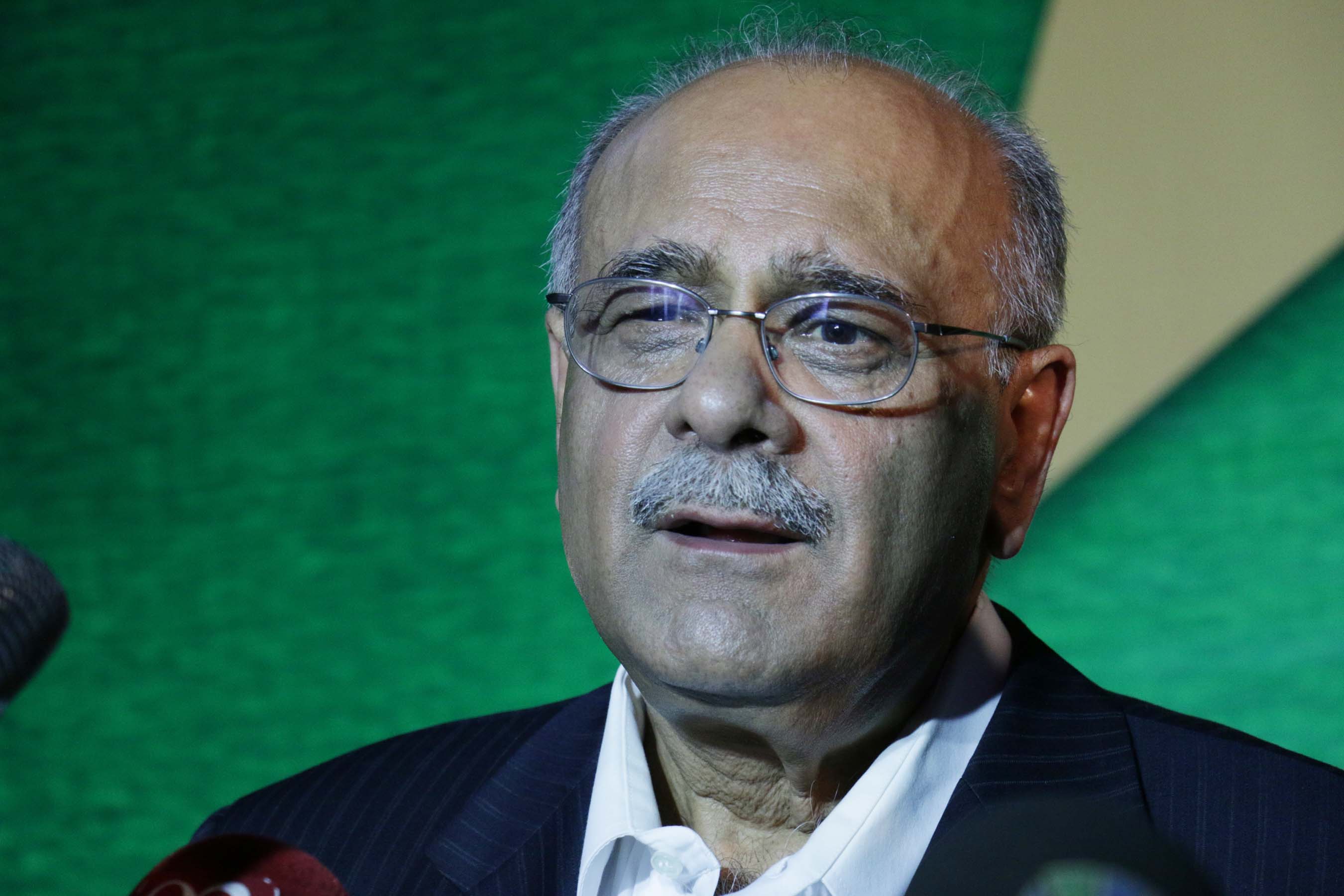 ---
LAHORE: "Though cricket is a popular sport in the subcontinent overall, cricketing business in India is different from Pakistan," said Najam Sethi, chairman of the executive committee of the Pakistan Cricket Board on Sunday.

He was addressing a talk titled Sports as Politics on the third day of the Afkar-i-Taza conference. Economist Surjit Bhalla from India was also on the panel.

PCB chairman Shaharyar Khan was scheduled to speak on the original panel but he did not turn up.

Pakistan will not go to India in 2017, says Najam Sethi

"We must recognise that in India and Pakistan, cricket is a huge business and its affairs should be run like a business," Bhalla said.

Cricket in India, he said, was not just about big businesses but also "big politics."

"Penetration of politicians in Indian cricket has resulted in corruption. Politicians should not run it. There is a huge conflict of interest," he said.

Bhalla said the Board of Control for Cricket in India (BCCI) was one of the most corrupt organisations in the country. He said it required involvement of the Indian Supreme Court to "clean up cricket."

He said the NGO status of the BCCI had been changed after a long legal battle. "Match fixing was rampant because there were no systems for monitoring," he said.

Sethi said the economics of cricket in Pakistan were different from India. "There are no big business interests in the PCB," he said. He said since Pakistan Super League was in its infancy, the volume of revenue generated through the venture was very little compared to the Indian Premier League.

He said corruption in cricket was largely through match and spot fixing. "Still, it is nothing compared to the corruption in India," he said.

Sethi said cricket in Pakistan required "juice." "The PCB plans to approach the private sector to bring money into in the game."

He said because the PCB was treated as a public sector corporation, its chairman had always made political appointments.

Najam Sethi invites Nawaz, Imran to watch PSL final together

He said when he joined the board, he was told that there had been nearly 150 political appointments.

"Of these, I sacked 140," he said.

The panellists also discussed players' obsession with running cricket boards.

"Cricketers should help in coaching and selection. Why do we think that all problems will be resolved if cricketers start running the organisation?" Bhalla said.

Published in The Express Tribune, April 4th,  2016.