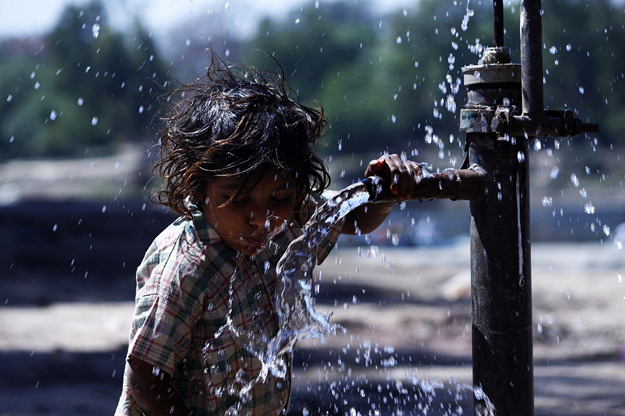 ---
LAHORE: The growth of the country's agriculture sector depends on how we manage our water resources, Environment Protection Minister Begum Zakia Shahnawaz said on Tuesday.

She was addressing a seminar held to mark the World Water Day, organised by the Environmental Protection Agency (EPA).

"Water is vitally important for the socio-economic sustenance and development of an agriculture-based country like Pakistan. Water resources of the country are subject to all kinds of quantitative and qualitative issues, which need to be addressed on a priority basis," she said.

Dr Kausar Jamal Cheema, Lahore College for Women University (LCWU) Faculty of Natural Sciences dean, said that people must not waste water. "Our country faces an acute shortage of water but we continue to waste water on unproductive practices. We should use recycled water for most purposes other than drinking," she said.

She said that water pricing could be introduced to reduce wastage of water. "The government must build small dams to store water," she said.

Punjab Saaf Pani Company Chief Technical Officer Dr Zaheer said that water conservation and management were very important.

EPA Punjab Director General Dr Javed Iqbal, and Environment Protection Department Secretary Dr Iqbal Muhammad Chohan also addressed the seminar.

Published in The Express Tribune, March 23rd,  2016.