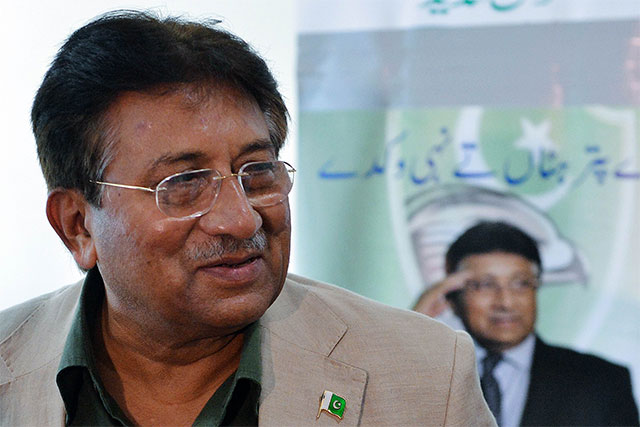 ---
ISLAMABAD: The Supreme Court on Wednesday rejected the federal government's two-year-old appeal against the Sindh High Court (SHC) decision to remove former president Pervez Musharraf's name from the Exit Control List (ECL).

In the appeal filed in June 2014, the government had requested to suspend the SHC decision, asking the Supreme Court to stop Musharraf from traveling abroad.

During Wednesday's hearing, a five-judge bench of the apex court headed by Chief Justice Anwar Zaheer Jamali allowed the federal government and the special court to take independent decisions regarding Musharraf's custody in the high treason trial.

Govt challenges SHC's decision to remove Musharraf's name from ECL

"Take your own decision about this matter," CJP asked attorney general.

The top court said that while it has not put any restrictions on Musharraf's travel abroad, it is for the government to decide whether or not his name should be removed from the ECL.

SHC orders removal of Musharraf's name from ECL

Then army chief Musharraf overthrew Nawaz Sharif-led government in a 1999 coup and ruled Pakistan until 2008 when he stepped down in the face of widespread opposition to his rule.

The Pakistan Muslim League-led government had for long declined to let Musharraf leave the country, saying it was up to the courts to decide.

The former president also faces treason charges for subverting and circumventing the Constitution by imposing emergency on November 3, 2007.

The federal government had placed his name on the ECL, stating he might try to abscond.