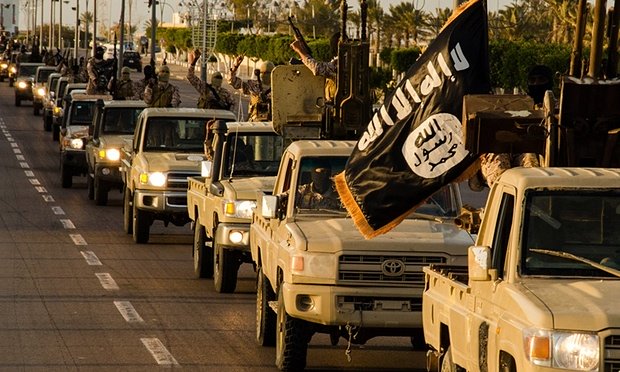 ---
WASHINGTON: A US air strike targeting an Islamic State training camp in Libya "likely" killed an IS operative linked to two major extremist attacks in Tunisia last year, a US defence official said on Friday.

"The US conducted an air strike early this morning (Libya time) against an ISIL training camp near Sabratha, Libya, that likely killed ISIL operative Noureddine Chouchane," the official said, using an alternative acronym for the IS group.

Chouchane is suspected of being behind two IS-claimed assaults. The first, in March, saw an attack on the National Bardo Museum in Tunis that killed 21 tourists and a policeman.

Libyan warplane crashes after attacking Islamic State militants

In July, an attack on a beach resort near the Tunisian city of Sousse killed 38 tourists -- including 30 Britons.

Libyan officials said Friday's dawn raid killed more than 40 people, but the US defence official, who spoke on condition of anonymity, could not immediately confirm the number.

The US-led coalition that has been bombing IS targets in Iraq and Syria for the past 18 months has come under increasing pressure to expand its operations beyond those two countries.

Nations gather in Rome to discuss anti-Islamic State push, Libya

While the campaign has seen some successes in Iraq and Syria, IS extremists have expanded their presence in Libya and established a stronghold in the Mediterranean coastal town of Sirte.

The Pentagon estimates there to be some 5,000 IS fighters in Libya, many of whom come from neighbouring Tunisia.

Obama calls for efforts to counter Islamic State in Libya

The latest US strike in Libya comes after a November action that killed top IS leader Abu Nabil, an Iraqi also known as Wissam Najm Abd Zayd al-Zubaydi.

And in December the Pentagon acknowledged that a group of US special operations troops who traveled to Libya to "foster relationships" was kicked out of the country soon after arriving.
COMMENTS (1)
Comments are moderated and generally will be posted if they are on-topic and not abusive.
For more information, please see our Comments FAQ