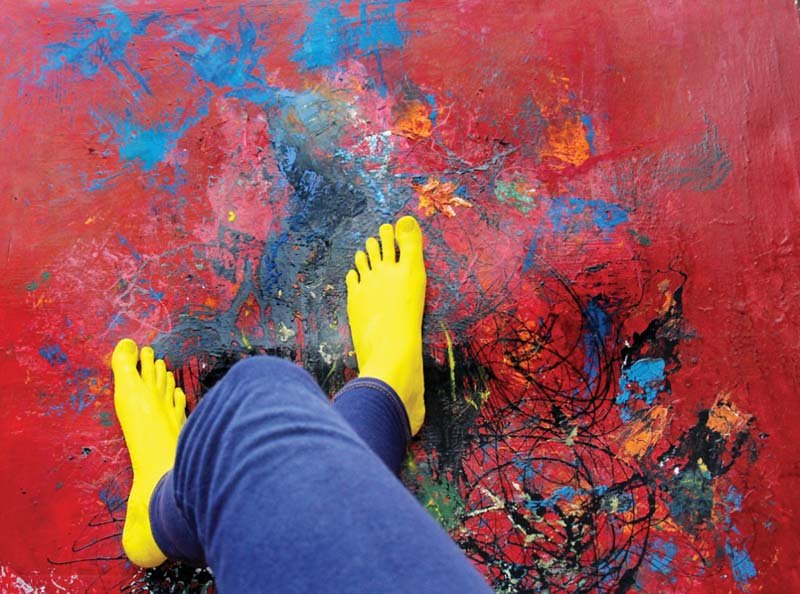 ---
LAHORE: For Amna Yaseen, photography is about capturing things and moments that appear for a fraction of second before they disappear again.




"A photographer's duty is to pick a hitherto unseen aspect from an ongoing scene," Yaseen said on Saturday. She was presenting her work at Aks-i-Makhfi - Unveiling the invisible — a discussion session dedicated to photography. More than 20 professional photographers and enthusiasts attended the discussion forum to share experiences and brainstorm on photography techniques. The forum was the second in a series planned by Abdul Waris, a freelance photographer.

"The sessions are not workshops. They are an activity. The aim is to bring into the limelight topics that are not discussed frequently," Waris said.

Khaleequr Rehman, a sculptor, said that the most interesting aspect of Yaseen's work was that it served to fill in the gap for conceptual photography in Pakistan. "Most of the pictures appear to be focusing on something very mundane. However, they tell a story," he said.

"The trick is to capture elements that you want to see rather than something other people will be interested in watching," Yaseen said.

Yaseen has been into image-making for seven years. Her obsession with images has now bloomed into a passion for photography.

She has several significant group shows to her credit. Her work is mostly about her love of street life and social documentary.

Having trained first as a painter, Yaseen said observation was the foremost requirement in every art form, be it painting or photography.

A significant part of Yaseen's work is themed around self portraits. According to Yaseen, she has spent a lot of time in solitude to be able to focus more on herself.

"In producing meaningful artistic work, gender does not provide an advantage. I have faced as much hostility photographing in Anarkali Bazaar as any man would have, ultimately it is my work that must speak for me and not my gender," she said.

Published in The Express Tribune, February 8th,  2016.