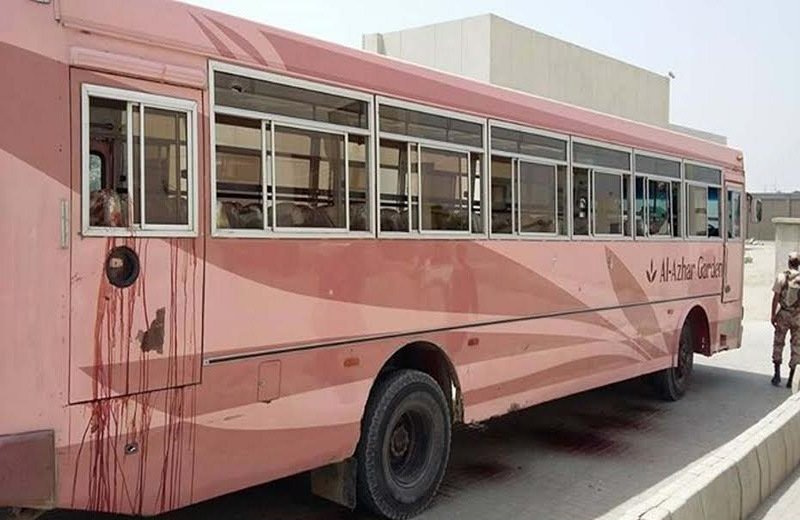 ---
KARACHI: The Sindh High Court (SHC) sought on Tuesday comments from relevant federal authorities on a petition against the transfer of the Safoora attack trial from the Anti-Terrorism Court to a military court.

Headed by Justice Ahmed Ali Sheikh, the division bench directed the federal law officer to file comments within three days.

One of the suspects, Sajid Naeem, moved the high court against the transfer of the ATC's trial proceedings to the military court.

The petitioner's lawyer argued that the trial against the petitioner, which was being conducted by Karachi's ATC-VI, had on December 10 been shifted to the established military court under the provisions of the Protection of Pakistan Act.

Alleged financer? College co-owner held over Safoora bus attack

He objected to the procedures adopted by the provincial and federal authorities with regard to the transfer of the proceedings. "Under section 17(4) of PPA no case can be transferred to the military court without approval of the trial court concerned," the petitioner's lawyer argued.

He further argued that such transfer was illegal and without lawful authority, as no prior approval had been obtained from the ATC.

It was pleaded to the court to declare transfer of the Safoora Goth carnage trial from ATC to the military court as illegal.

On the last hearing, notices were issued to federal authorities to file comments explaining the rationale behind the transfer of proceedings.

During Tuesday's proceedings, judges found out that no such comments had been filed by the authorities.

A federal law officer requested for time to call comments from the federal authorities and submit the same in court. Allowing request, the judges granted three days to the federal law office and adjourned the case.

Published in The Express Tribune, January 13th, 2016.
COMMENTS (1)
Comments are moderated and generally will be posted if they are on-topic and not abusive.
For more information, please see our Comments FAQ