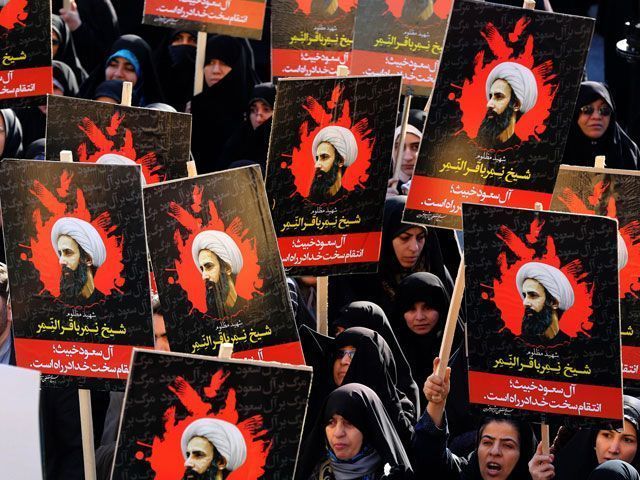 ---
RIYADH: The diplomatic crisis surrounding Saudi Arabia and Iran widened on Tuesday as Kuwait recalled its ambassador to Tehran in the face of growing international concern.

Joining Riyadh and its Arab allies in taking diplomatic action, Kuwait said it was withdrawing its envoy over a weekend attack on the Saudi embassy in Tehran.

Kuwait's move came after the UN Security Council strongly condemned the attack, carried out by protesters angry over Saudi Arabia's execution of a prominent Shiite cleric.

Tensions between Saudi Arabia and Iran erupted this week into a full-blown diplomatic crisis, sparking widespread worries of regional instability.

Iran lashed out again at Saudi Arabia for the execution on Tuesday, with President Hassan Rowhani accusing Riyadh of seeking to "cover its crime" by severing ties.

"One does not respond to criticism by cutting off heads," Rowhani said, referring to the usual Saudi practice of carrying out executions with beheading by the sword.

Washington and other Western powers have called for calm amid fears the dispute could raise sectarian tensions across the Middle East and derail efforts to resolve conflicts from Syria to Yemen.

The Security Council joined those calls late on Monday, issuing a statement urging all sides to "take steps to reduce tensions in the region".

UN Secretary General Ban Ki-moon also spoke by phone with the Saudi and Iranian foreign ministers to urge them to "avoid any actions that could further exacerbate the situation," Ban's spokesman Stephane Dujarric said.

Published in The Express Tribune, January 6th, 2016.
COMMENTS
Comments are moderated and generally will be posted if they are on-topic and not abusive.
For more information, please see our Comments FAQ