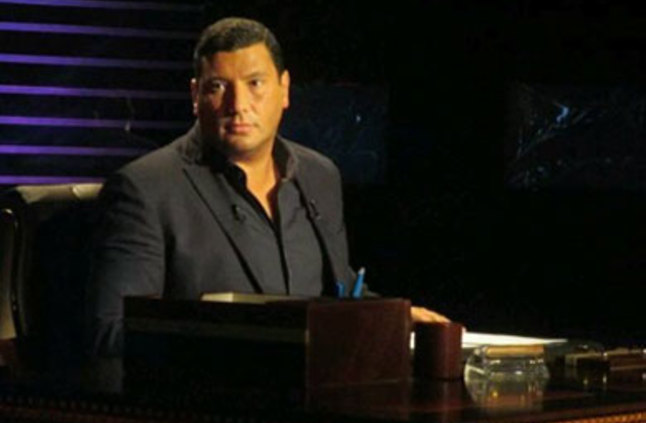 ---
CAIRO: An Egyptian court has reduced the jail term for a controversial Muslim scholar convicted of insulting Islam on his television show from five years to one, judicial officials and his lawyer said Tuesday.

Islam al-Behairy faced uproar in April after remarks he made on his programme "With Islam", in which he called for reforms in "traditional Islamic discourse".

On his show on private satellite channel Al-Kahera Wel Nas, Behairy often questioned ancient Islamic preachings and centuries-old interpretations of the faith.

That came as President Abdel Fattah al-Sisi has repeatedly urged reforms in interpretation of the faith.

Imprisoned Saudi blogger on hunger strike, wife says

But Behairy's views outraged prestigious Cairo-based Sunni Islamic learning centre Al-Azhar, which said at the programme did not advocate "reforms" but "were insults to Islamic heritage".

The channel later suspended the programme, saying the decision was taken "to defend the national interest, out of respect for a large segment of society and in response to the request of the grand sheikh of al-Azhar."

"The channel's management does not encourage debates or programmes aimed at dividing Muslims."

Behairy said his programme was suspended due to a disagreement between him and the channel.

Jailed Saudi lawyer wins prestigious human right prize

"We are moving far, far, far backwards. What is coming is much worse, beyond imagination," he wrote on his Facebook page.

Behairy was later put on trial and sentenced to five years in prison, but the sentence was reduced on appeal.

Lawyer Gamil Saed, confirming the new sentence, said: "My client didn't insult the religion. The pillars of Islam are Allah and the Quran, and my client didn't talk of them" in his programme.

"He discussed religious opinions of some old preachers in the context of reforming the religious discourse", he told AFP.

Pakistan isolates Aasia Bibi after security fears

Saed said he will file a petition to stop the sentence's implementation, and also file an appeal in the Court of Cassation.

Egypt's constitution outlaws insults against the three monotheist religions recognised by the state -- Islam, Christianity and Judaism.

Last year a Coptic Christian teacher was jailed for six months after parents of her students accused her of evangelising and of insulting Islam.

Parents had complained that she had told her students that late Coptic pope, Shenuda III, was better than the Muslim prophet Mohammed, her lawyer said.

In a separate 2014 case, a Coptic man was sentenced to six years for insulting Islam after posting a picture of Mohammed on his Facebook page with an insulting comment.
COMMENTS
Comments are moderated and generally will be posted if they are on-topic and not abusive.
For more information, please see our Comments FAQ