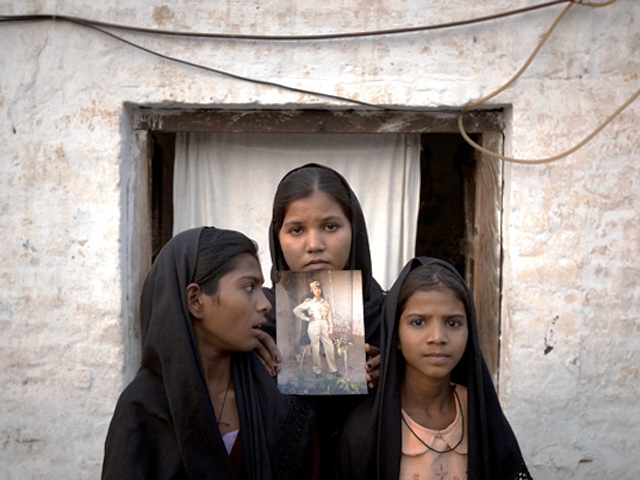 ---
ISLAMABAD: Aasia Bibi, a Christian woman on death row for blasphemy has been put in isolation over fears of attacks by vigilantes enraged over a high-profile ruling in another blasphemy case that moderates said struck a blow against religious extremism.

Prison officials and rights activists said this week that they were concerned for Asia Bibi's life due to the security threat and her worsening health.

Read: Penalties proposed for false accusers of blasphemy

The mother-of-five, whose plight has prompted prayers from the Vatican, has been on death row since she was convicted in 2010 of committing blasphemy during an argument with a Muslim woman over a bowl of water.

She was put in solitary confinement last week at the women's prison in the city of Multan, an official there told AFP.

The move came after "genuine" threats to her life were issued in the wake of a Supreme Court ruling that upheld the death sentence for Mumtaz Qadri, the killer of a politician who sought blasphemy law reform in a separate, high-profile case.

Although, blasphemy is a hugely sensitive issue in Pakistan, the country has never executed anyone on the charge -- but anyone convicted, or even just accused, of insulting Islam risks a violent and bloody death at the hands of vigilantes.

Last year a British-Pakistani citizen who had been sentenced to death for blasphemy was shot and wounded by a guard at Rawalpindi's Adiala jail.

A Christian labourer and his wife were also burned alive last November after being accused of throwing pages of the Koran in the garbage.

"She (Bibi) could be killed by any inmate or even a prison guard, so we have to be careful," a prison official told AFP.

A second official confirmed that Bibi had been isolated, adding: "We are concerned for her life."

The second official, who spoke to AFP on condition of anonymity, also said Bibi's health had deteriorated.

"She was vomiting blood last month and was having difficulty walking," the official added. Rights activists and family sources also voiced concerns for Bibi's health.

"Her life is in danger because of her health and the filthy prison conditions, and from fundamentalist elements within the prison," Shamaun Alfred Gill, a Christian activist and spokesman for the All Pakistan Minorities Alliance (APMA), told AFP.

He said the group had repeatedly requested Bibi be transferred to a hospital, but the requests had been rejected.

"Asia has a history of asthma and we were told that her health condition had worsened at one time but she was recovering now," a source close to the prisoner's family told AFP.

Bibi denies the charges against her. The Supreme Court agreed in July to hear an appeal against her sentence, but no date has yet been set.

Read: Fear grips Christian locality in Lahore over alleged blasphemy case

In April, Pope Francis met with her husband and daughter and said he was praying for her. In 2010, his predecessor Benedict XVI publicly called for Bibi's release.

Bibi's husband has also written to Pakistan's President Mamnoon Hussain to ask for her to be pardoned and allowed to move to France.