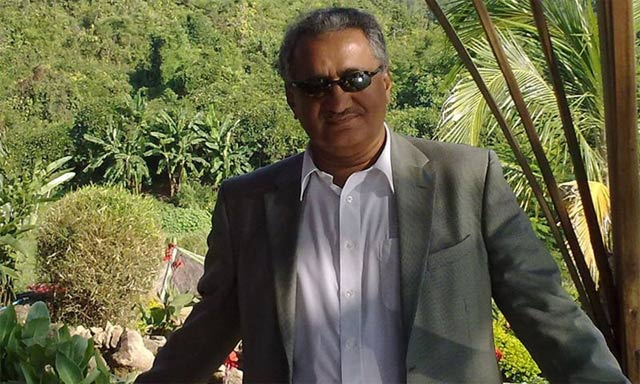 ---
ISLAMABAD:



Pakistan on Sunday voiced serious concerns over what it called 'unfortunate executions' of two Bangladeshi opposition leaders for alleged war crimes.




Salauddin Quadir Chowdhury, leader of the Bangladesh National Party, and Ali Ahsan Mojaheed of the Jamaat-e-Islami, were hanged Sunday morning in Dhaka's Central Jail. They were convicted by Bangladesh's controversial International Crimes Tribunal for charges related to the events of 1971 that had led to the creation of Bangladesh.

Bangladesh to hang opposition leaders in hours

"We have noted with deep concern and anguish the unfortunate executions of the Bangladesh National Party leader, Salauddin Quadir Chowdhury, and Ali Ahsan Mojaheed. Pakistan is deeply disturbed at this development," Pakistan's Foreign Office said in a statement hours after the executions.


Foreign Office spokesperson Qazi Khalilullah said Pakistan had also been noting the reaction of the international community on the flawed trials in Bangladesh related to the events of 1971.

"There is a need for reconciliation in Bangladesh in accordance with the spirit of Pakistan-India-Bangladesh Agreement of April 9, 1974. The agreement calls for a forward-looking approach in matters relating to 1971. This will foster goodwill and harmony," he said.

Bangladesh opposition leaders on death row seek pardon

The Foreign Office's reaction was somewhat guarded but Interior Minister Chaudhry Nisar Ali Khan was candid in his reaction, accusing certain elements in Bangladesh of being behind the current 'politics of revenge.'

"People of Pakistan and Bangladesh wanted to move on from the bitter past for the sake of friendship and brotherhood," Nisar said in a separate statement. However, a group in Bangladesh did not favour this.

"We are cognizant of the forces which are conspiring against both Pakistan and Bangladesh," he said in an apparent reference to the current Awami League-led Bangladesh government, which is considered close to India.

Six sentenced to death for brutal Bangladesh child murders

The interior minister described the execution of the opposition leaders as 'something in total violation of international laws and morality'. "It is amazing that the international community and human rights groups are silent over this judicial murder," he added.

Nisar said the only crime of the opposition leaders of Bangladesh was that 45 years ago they had showed loyalty with their country and supported the constitutional government at that time.

Salauddin Chowdhury was the son of Fazlul Quader Chowdhury, speaker of the National Assembly of undivided Pakistan in 1965 and had campaigned for a united Pakistan.

Bangladesh's JI party leader loses final appeal against hanging

"I will raise the issue in the next cabinet meeting in order to ensure that the Bangladesh government must stop politics of revenge," Nisar said.

Published in The Express Tribune, November 23rd,  2015.