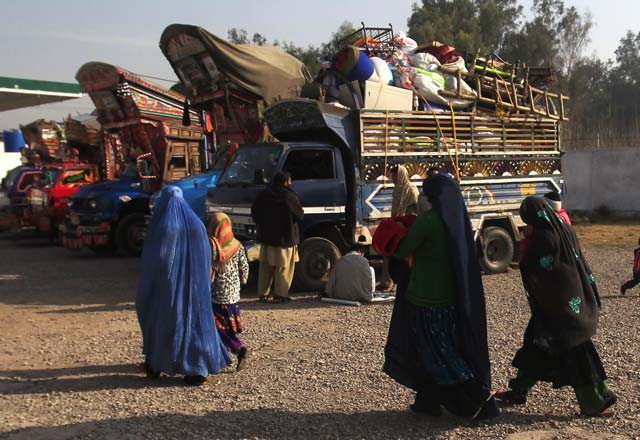 ---
ISLAMABAD: The UN refugee agency (UNHCR) said on Thursday it had so far facilitated the repatriation of over 56,000 registered Afghan refugees from Pakistan in 2015.

Talking to media in Islamabad, UN High Commissioner for Refugees António Guterres said the UNHCR under its longest running voluntary return programme facilitated the return of around four million registered Afghans from Pakistan since 2012.

3.9m Afghans repatriated in 13 years

Despite the return of such a large number of refugees, Pakistan is still hosting almost 1.5 million registered Afghan refugees, the largest protracted refugee population in the world, he said.

Responding to a question, Guterres said the validity of Proof of Registration (PoR) cards issued to Afghan refugees has been extended from December 31, 2015 to December 31, 2017.

Kabul seeks 2 more years for Afghan refugees in Pakistan

Commenting on the projects initiated by Refugees Affected and Hosting Areas (RAHA), he said over 10.6 million people, including Afghan refugees and Pakistani nationals, benefitted from projects since their launch in 2009.

RAHA has completed over 300 projects in different districts of Khyber-Pakhtunkhwa and Balochistan at a cost of $175 million.

RAHA has been facilitating in health, education, infrastructure, and livelihood sectors, the UN commissioner said, adding the key objective of its programmes was to create cohesion between Afghan refugees and their host communities.
COMMENTS (3)
Comments are moderated and generally will be posted if they are on-topic and not abusive.
For more information, please see our Comments FAQ