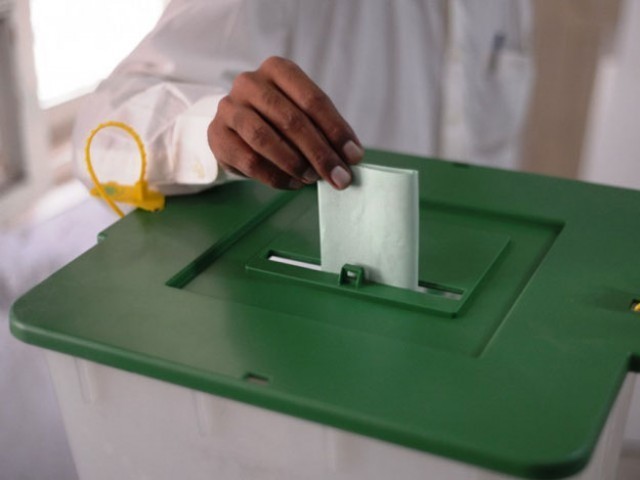 ---
ISLAMABAD: The Pakistan Tehreek-e-Insaf (PTI) has sought access to data server of the Election Commission of Pakistan (ECP) to prepare credible voter lists for upcoming intra-party elections (IPEs).

PTI Chief Election Commissioner Tasneem Noorani requested the Islamabad High Court (IHC) to direct the ECP to grant access to the server for data verification of party members and provide a soft copy of voter details, available on 8300.

A division bench comprising Justice Noorul Haq Qureshi and Justice Aamer Farooq will hear the petition today (Tuesday).

In the petition, Noorani through his counsel, Farrukh Dall, said that PTI was trying to hold fair polls that will set bar for other parties.

The counsel stated that the PTI election body has decided to register members through their cell phones, on 'one phone one vote' basis, by asking them to submit their names and CNIC numbers.

The data will be received through new telephone short code (9008) allotted to PTI by the Pakistan Telecommunication Authority, he said. The party needed members' particulars, including census code, from the existing service of ECP through 8300, he added.

The problem in the scheme was that getting data of each member from 8300 code was very cumbersome and time consuming as SMS modems have speed limitations. Therefore, the petitioner requested for access to the service en masse, so as to prepare credible voter lists before the elections, but all requests were turned down, he said.

Dall argued that there was no prohibition in law for permitting access to the server, yet the ECP refused PTI requests.

If granted access, he maintained, a political party for the first time will be able to compile credible lists of its members with geographical distribution. In addition, chances of members registering themselves in union councils, tehsils and districts of their choice will be obviated, he maintained.

It is essential to use ECP's 8300 facility, he said, as it would help verifying location of voters as per their constituency.

Published in The Express Tribune, November 10th, 2015.
COMMENTS
Comments are moderated and generally will be posted if they are on-topic and not abusive.
For more information, please see our Comments FAQ