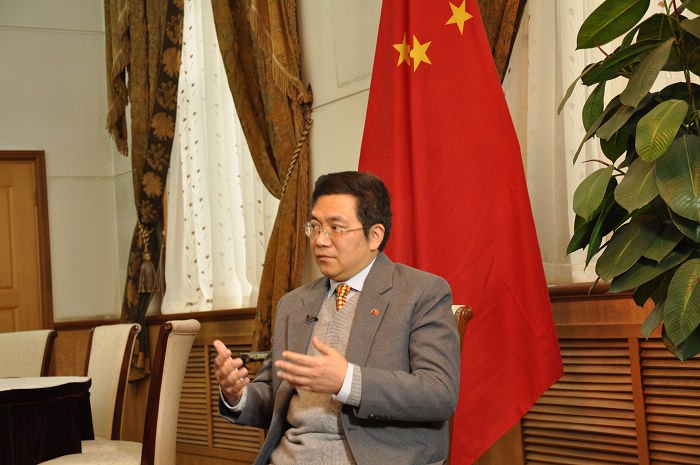 ---
ISLAMABAD: Chinese Special Envoy for Afghanistan Ambassador Deng Xijun has lauded Pakistan's efforts in facilitating peace and reconciliation efforts in Afghanistan.

During a meeting with Special Assistant to the Prime Minister on Foreign Affairs (SAPM) Syed Tariq Fatemi at the Foreign Ministry on Friday, matters related to bilateral relations with special focus on peace and stability in Afghanistan came under discussion.

"Ambassador Deng Xijun lauded Pakistan's role in facilitating peace and reconciliation process in Afghanistan and commended Pakistan's concerted efforts and huge sacrifices, in the fight against terrorism," the foreign ministry said in a statement.

Xijun's first visit to Islamabad, after being appointed as special envoy for Afghanistan, comes at a time when Pakistan is pushing for the revival of the peace talks between the Afghan government and Taliban.

Time not 'opportune' for Afghan peace talks: Sartaj Aziz

The Chinese envoy also reassured Pakistan of his country's continued efforts to address common challenges faced by the region.

Highlighting Pakistan's role in facilitating Afghan-led and Afghan-owned reconciliation process, Fatemi underscored that "peace in Afghanistan is vital for the peace and stability of the entire region."

While emphasising on Pakistan's and China's convergent interests and shared goals vis-à-vis Afghanistan, Fatemi welcomed China's growing engagement with Afghanistan and also lauded its efforts for peace and development in the war-torn country.

The two also discussed the forthcoming Ministerial Meeting of Heart of Asia-Istanbul Process, which will be held in Islamabad next month, and reaffirmed their commitment to work closely for its success.

Kabul issues tepid response to Nawaz's latest offer

The Chinese Foreign Ministry announced on Wednesday that Xijun has recently been invited as the special envoy for Afghanistan and Pakistan "to promote peace and reconciliation in the war-torn country."

Xijun, who just ended his tenure as ambassador to Afghanistan in October this year, has recently been appointed as special envoy to Afghanistan "to promote peace and reconciliation in the war-torn country," the Chinese foreign ministry said on Wednesday.

"Deng Xijun, familiar with Afghanistan affairs, will fulfill his mission," Chinese Foreign Ministry spokesperson Hua Chunying said this week.
COMMENTS
Comments are moderated and generally will be posted if they are on-topic and not abusive.
For more information, please see our Comments FAQ