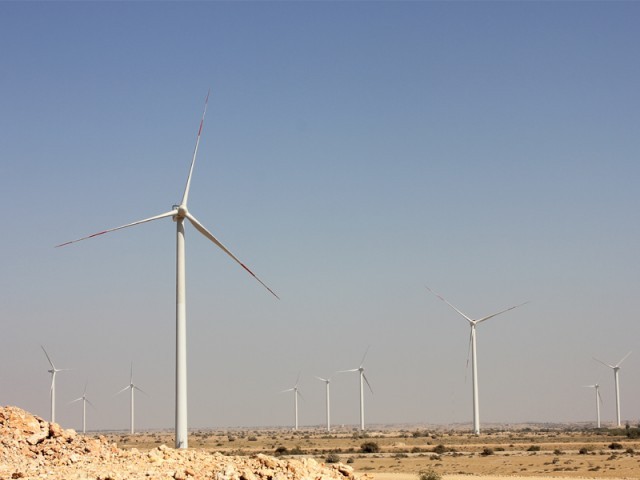 ---
FAISALABAD:



Alternative energy resources including wind, solar, biogas and biomass are vital to address the prevalent energy shortage, said experts at an international workshop on Wednesday.




The three-day workshop titled: Renewable Energy Technologies for Community Development has been arranged by Faculty of Agricultural Engineering and Technology, University of Agriculture Faisalabad (UAF) in collaboration with the German Academic Exchange Service (DAAD). Chairing the inaugural session, UAF Vice Chancellor Iqrar Ahmad Khan said that the country had great potential to produce electricity. "Through wind alone, around 20,000 mega watts (MW) of electricity can be produced. The country has also the potential to produce 5,000MW from 82 million tonnes of biomass," he said.

He said the university had been actively working with the International Centre for Development and Decent Work (ICDD) of the University of Kassel, Germany, in the fight against global hunger and poverty through research and education and had entered the second phase of the project. Dr Uwe Richter from University of Kassel, Germany said that renewable energy could help fight increasing pollution. He said that a solar energy village had been established in Germany in 2005.

"There are currently 150 communities in Germany which are registered as bio energy villages while hundreds more are in the planning phase. At a time when climate change is playing havoc with the lives of the people, there is a need to shift towards environment-friendly technologies," Richter said.

Faculty of Agriculture Engineering Dean Allah Bukhsh called for promoting alternatives energy technologies.

Prof Anjum Munir of the UAF said that the university had developed various renewable technologies including solar thermal technologies, biogas plant and biogas gasification unit. Dr Christian Dade from University of Kassel said that the issue of pollution, decreasing water resources and climate changes posed a serious threat to the people. Dr Katherine Troger from University of Kassel also called for promoting the renewable energy.

Published in The Express Tribune, November 5th, 2015.