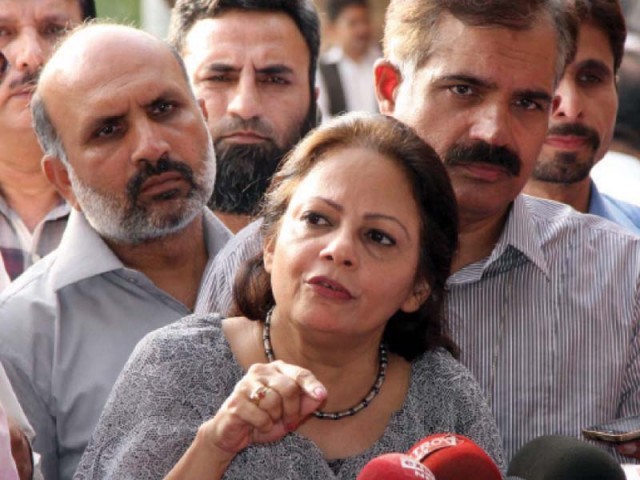 ---
LAHORE:



The provincial government is working on an interim provincial finance award (PFA) to allocate funds for the newly-elected local government bodies in time for their first meeting, Finance Minister Dr Ayesha Ghaus Pasha told The Express Tribune on Tuesday.




Under the Punjab Local Government Act of 2013, the provincial government is required to convene the first meeting of local governments within a month of notification of the names of winners by the Election Commission of Pakistan.

The finance minister said that work was also underway on the constitution of the provincial finance commission.

Dr Pasha said that the transition plan for setting up the new local government system was almost complete. She said a team formed to prepare the plan had finished technical analysis and submitted its recommendation for the constitution of the provincial finance commission and establishment of new provincial authorities for health and education. The team has also forwarded its recommendation for a one-time transition grant to be given to the new local governments.

The tasks assigned to the transition team had included suggesting a date for repeal of the Punjab Local Government Ordinance of 2001, finalising the organisational structure of new local governments and formulating parameters for distribution of assets and liabilities amongst the new local governments and authorities and offices of the provincial government.

The transition team would also be responsible for monitoring progress on the implementation of the interim PFA.

Published in The Express Tribune, November 4th, 2015.