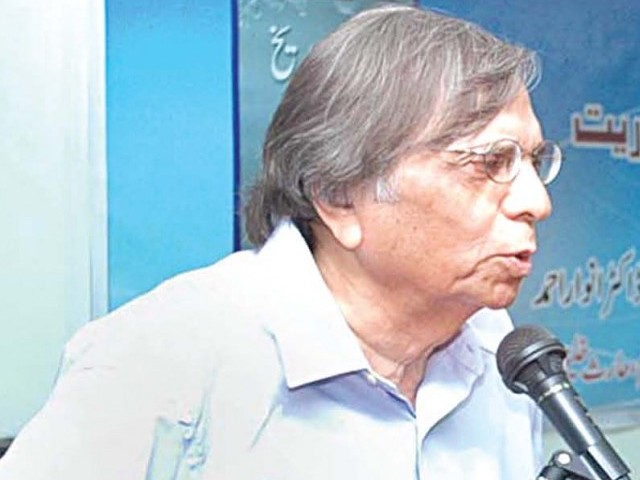 ---
KARACHI:



The history curriculum needs to be revised and updated, said historian Mubarak Ali. "There are many students who only study curriculum books and do not bother to read any other book available in the market," he pointed out.




He was explaining the importance of history and curriculum to the students of the general history and history foundation departments at a one-day conference on history and curriculum held at the Federal Urdu University of Science and Technology (FUUAST) on Monday. "We believe whatever is written in books," said Prof Muhammad Moiz Khan, University of Karachi history department assistant professor. "Many people come to me with several books on history that have no references or sources."

Sindh govt to include Jinnah's August 11 speech in curriculum




The history curriculum needs to be amended, stressed Khan. In Pakistan, students are encouraged to memorise history, he claimed. "We need to use illustrations to encourage them to understand what happened in the past," he said. He referred to Peter Moss's history book and its use of illustrations.

Curriculum is given importance because institutes are recognised for their curriculum. "Neutrality and impartiality are the essence of history," said Professor Ziauddin, FUUAST history department head. After 1947, two types of historians emerged in Pakistan, he explained. There are those who have just inked the positive sides and the success stories of our leaders, while others present a counter-narrative, he said.

Curriculum and textbook politics

Recommendations

Ali said that to solve the problem of conflicting history in different books, history books should strictly be written by historians who are unbiased and neutral. Khan suggested that a historical foundation should be established to keep a check and balance of the facts presented in books.

Published in The Express Tribune, November 3rd, 2015.