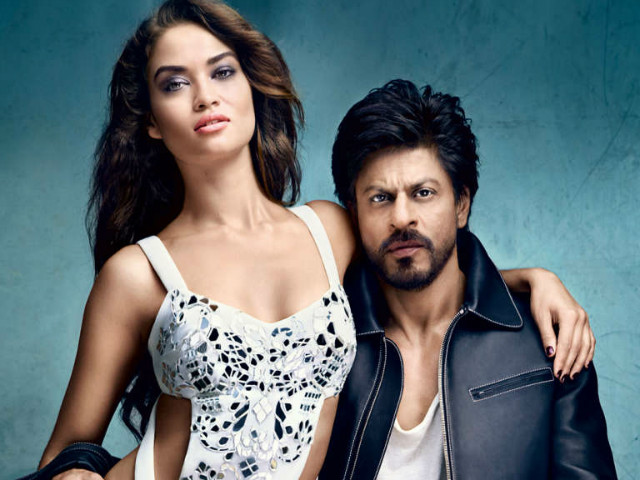 ---
Shah Rukh Khan is turning 50 in a couple of days. Everybody wants to be him, but the megastar doesn't want to be himself. Puzzling, don't you think?

In an interview with Vogue magazine, SRK discloses that he would love to wake up a different person each day. "For 25 years I've wanted to be 70 different people in the morning. I don't want to be me. So if I loved myself so much, why would I be an actor?" says the actor.

His current wish? To be Batman.

Victoria's Secret Angel and SRK come together for Vogue shoot

King Khan wakes up wanting to be every hero imaginable, but never himself. "If I wanted to wake up as myself every morning, I wouldn't be an actor. I want to be Batman in the morning. I want to be Superman. I want to be Raj, Rahul, the guy in the blood-spattered white vest with a gun in his hand and a girl by his side," he adds.




But this superstar's dream role is to play James bond, and he disclosed that his favourite Bond movie is Moonraker (1979).



Shah Rukh's tight schedule forced Victoria's Secret model Shanina Shaik and the Vogue team to fly down to Hyderabad, India for the magazine photoshoot.



Although he may want to wake up a different person each morning, there's no denying SRK does love the superstardom. "I'm an international &^**%$ movie star," he says feeling accomplished and proud.

But that doesn't warrant anyone a reason to talk about his life. He believes one must be respectful towards others, regardless of whether it is a celebrity or an ordinary person. "The excuse that I'm a public figure and you can say anything about me is bullshit. I'm very respectful of people. Tahzeeb cheez hoti hai. If I met your mother, I'd be respectful to her even if I hated you," says the superstar.

Abusing other films, my colleagues not cool: Shah Rukh Khan




"Publicly, I'm fantastically confident but sometimes I get 'weirded' out by all the attention," he adds.

"I can't disrespect the fact that there are these people out there… not just the screaming, selfie-loving fans, but people who seem to truly love me. I can see it when the aunties come and the mothers come and the children come. They hug me, and sometimes they start crying. I don't know which is which… so I make it a point to meet everybody with a lot of love."

How Shah Rukh Khan helped a small nation rediscover love




Only one man can truly sum up what SRK is -- longtime friend Karan Johar: "You can't explain Shah Rukh Khan. You can only experience him."