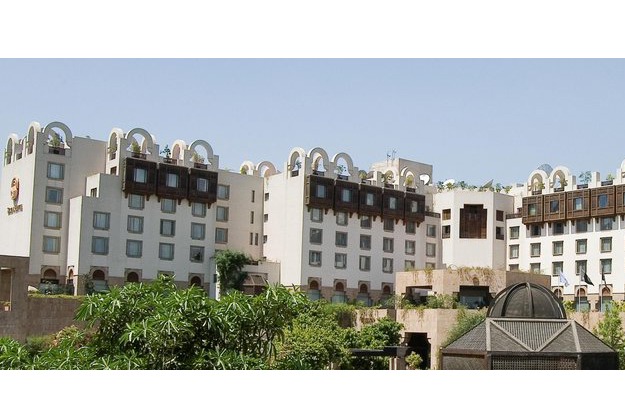 ---


Islamabad Serena Hotel is the only hotel in Pakistan affiliated with the Leading Hotels of the World based on its quality for the last fourteen years. It is the only hotel in Pakistan to implement ISO 22000 Food Safety Management System in addition to ISO 14001 Environmental Management System and also the only hotel to achieve OHSAS 18001 Health & Safety Management, said a press statement issued by the hotel.




The statement explained that a comprehensive food safety management system is in place starting from supplier audits, third party verifications, receiving, preparation and service ensuring delivery of quality and hygiene standards. Islamabad Serena Hotel's culinary team led by the executive chef has a dedicated health, safety, environment and hygiene team, which are qualified and professionally trained and carryout daily inspection of all areas

Islamabad Assistant commissioner visited the hotel [recently] and all support was provided for the inspection. There was a small human error of labelling on freshly baked cookies, which rightly so was pointed out.

This was explained to the inspection authorities by the management but to no avail and the bakery was sealed in haste. We regret that some misleading information was passed on to the media during the inspection without seeking clarification from the [hotel] management.

Serena management regrets the misleading and fabricated news circulated in certain sections of social media relating to the inspection, the statement concludes.

On October 21,  a team headed by Assistant Commissioner (Secretariat) Waqas Rashid and ICT Administration Deputy Director Food Muhammad Afzal raided the hotel and sealed the kitchen and store over alleged noncompliance of food laws.

Afzal had told The Express Tribune that expired bakery products were found in the kitchen. Similarly, expired gram flour was found in the hotel's store — a violation of the Pure Food Ordinance 1960.

He added that a number of waiters were found wearing unwashed clothes and with open wounds.

The team also found rusted utensils in the kitchen as well as inadequate arrangements for drainage.

Published in The Express Tribune, October 26th, 2015.