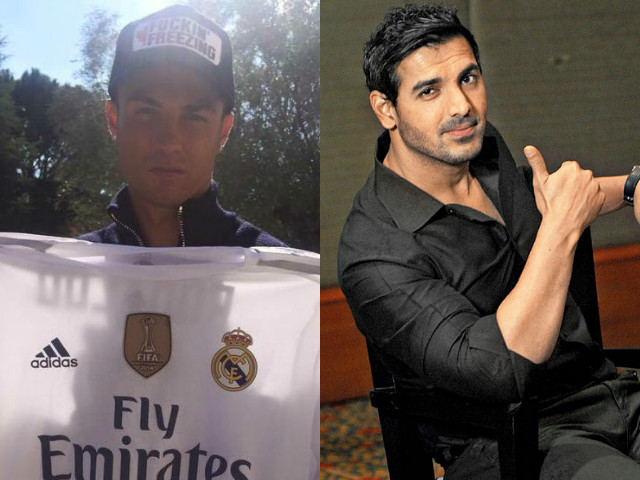 ---
Bollywood actor-producer John Abraham thanked Portuguese football star Cristiano Ronaldo for sending him a signed Real Madrid jersey.

Ronaldo presented a football jersey to the Welcome Back star signed with a good luck message for him and his Indian Super League (ISL) football team NorthEast United FC.

Read: Bollywood graces ISL: Alia shares 'mother of all seflies'!

John excitedly took to Twitter to share the photograph of Ronaldo holding the jersey:

Thank you Cristiano! pic.twitter.com/IuGroKJaPa

— John Abraham (@TheJohnAbraham) October 15, 2015


Read: Motivational video of the day: John Abraham shares gym tips

The message written on the jersey read: "To my friend John Abraham. Wish the best to you and to NorthEast united FC".

Read: Anil Kapoor wants John Abraham's physique

The 42-year-old actor captioned the image: "Thank you Cristiano!"