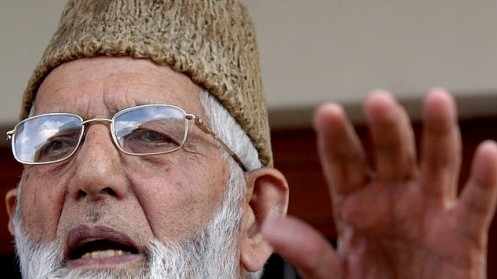 ---
SRINAGAR:
Indian authorities put veteran Kashmiri Hurriyet leader, Syed Ali Gilani under house arrest in Indian Occupied Kashmir on Thursday.
Syed Ali Gilani was to lead a protest demonstration tomorrow, in Srinagar after Friday prayers in front of the United Nations Military Observers Group (UNMOG).
The protest was aimed at drawing the attention of the world community towards the continued human rights violations by Indian troops in the occupied territory.
The protest also condemns Indian court verdict of awarding death sentence to three people including two Kashmiris in a fake case.
COMMENTS
Comments are moderated and generally will be posted if they are on-topic and not abusive.
For more information, please see our Comments FAQ